Director dealings: Eqtec and Advanced Medical Solutions disclose purchases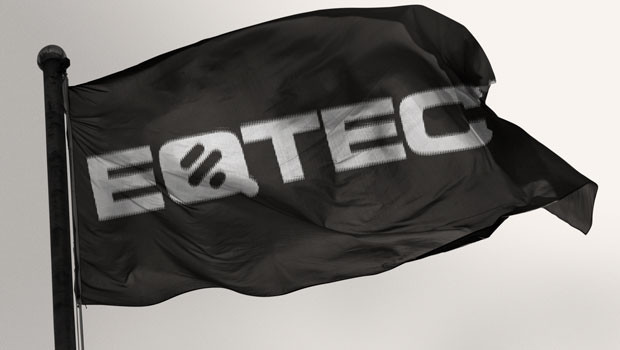 Two AIM-traded companies disclosed significant director dealings on Monday, with Eqtec and Advanced Medical Solutions reporting purchases.
Waste-to-value specialist Eqtec announced that chief operating officer Jeffrey Vander Linden acquired 6,673,864 shares for 0.074p each on 2 October.
The investment amounted to £493,865.94.
Following the transaction, Vander Linden's total holding in Eqtec stood at 28,234,778 shares, constituting about 0.24% of its issued share capital.
Additionally, it was disclosed that Vander Linden was interested in 176,931,818 options to subscribe for ordinary shares in the company.
Elsewhere, tissue healing technology specialist Advanced Medical Solutions Group announced the purchase of shares by non-executive director Liz Shanahan.
On 28 September, Shanahan's individual savings accounts (ISAs) purchased 19,755 shares at 198.64p each, totalling £39,241.33.
Furthermore, on the same day, Timothy Lacey, the husband and a person closely associated with Liz Shanahan, bought 30,586 shares at the same price, making that investment worth £60,756.03.
Both transactions involving Advanced Medical Solutions took place on the London Stock Exchange.
At 1617 BST, shares in Eqtec were up 29.09% at 0.07p, while those in Advanced Medical Solutions Group were ahead 0.5% at 202p.
Reporting by Josh White for Sharecast.com.
Top Director Buys
Eqtec (cdi) (EQT)
Director name: Linden,Jeffrey (Jeff) Vander
Amount purchased: 6,673,864 @ 7.40p
Value: £493,865.94

Gensource Potash Corporation Npv (di) (GSP)
Director name: Dyer,Stephen Gerald
Amount purchased: 800,000 @ $0.15
Value: $98,952.75

Advanced Medical Solutions Group (AMS)
Director name: Shanahan,Liz
Amount purchased: 30,586 @ 198.64p
Value: £60,756.03

Dowlais Group (DWL)
Director name: Fioroni,Roberto
Amount purchased: 47,717 @ 104.00p
Value: £49,625.68

Advanced Medical Solutions Group (AMS)
Director name: Shanahan,Liz
Amount purchased: 19,755 @ 198.64p
Value: £39,241.33

Everyman Media Group (EMAN)
Director name: Scrimgeour,Alex
Amount purchased: 56,678 @ 52.90p
Value: £29,982.66

Uil Limited (di) (UTL)
Director name: Bridges,Stuart J
Amount purchased: 19,972 @ 120.25p
Value: £24,016.33

Gensource Potash Corporation Npv (di) (GSP)
Director name: O'Shea,Amy Lynn
Amount purchased: 180,255 @ $0.15
Value: $22,295.91

Gensource Potash Corporation Npv (di) (GSP)
Director name: Ferguson,Michael John
Amount purchased: 166,667 @ $0.15
Value: $20,615.20

Gensource Potash Corporation Npv (di) (GSP)
Director name: Anderson,Alton Duane
Amount purchased: 150,000 @ $0.15
Value: $18,553.64

Capita (CPI)
Director name: Lowden,David S
Amount purchased: 100,000 @ 16.87p
Value: £16,869.00

Staffline Group (STAF)
Director name: Spain,Thomas
Amount purchased: 50,000 @ 26.00p
Value: £13,000.00

Ecora Resources (ECOR)
Director name: Lafleche,Marc Bishop
Amount purchased: 10,000 @ 105.76p
Value: £10,576.00

Utilico Emerging Markets Ltd (di) (UEM)
Director name: Stobart,Eric St Clair
Amount purchased: 3,250 @ 224.15p
Value: £7,284.87

Utilico Emerging Markets Ltd (di) (UEM)
Director name: Rennocks,John
Amount purchased: 3,213 @ 223.17p
Value: £7,170.58

Utilico Emerging Markets Ltd (di) (UEM)
Director name: Liu,Isabel
Amount purchased: 3,115 @ 221.94p
Value: £6,913.43

Utilico Emerging Markets Ltd (di) (UEM)
Director name: Bridgeman,Mark
Amount purchased: 2,532 @ 222.50p
Value: £5,633.70

Gresham House Energy Storage Fund (GRID)
Director name: Leggate,John
Amount purchased: 4,750 @ 104.89p
Value: £4,982.28

Castings (CGS)
Director name: Mant ,Steve
Amount purchased: 1,150 @ 334.20p
Value: £3,843.30

Tesco (TSCO)
Director name: Murphy,Ken
Amount purchased: 51 @ 267.10p
Value: £136.22


Top Director Sells
Wilmington (WIL)
Director name: Milner,Mark
Amount sold: 147,242 @ 322.00p
Value: £474,119.24

Wilmington (WIL)
Director name: Millward,Guy
Amount sold: 27,206 @ 322.00p
Value: £87,603.32