Wednesday preview: US Federal Reserve, Kingfisher and Genel in focus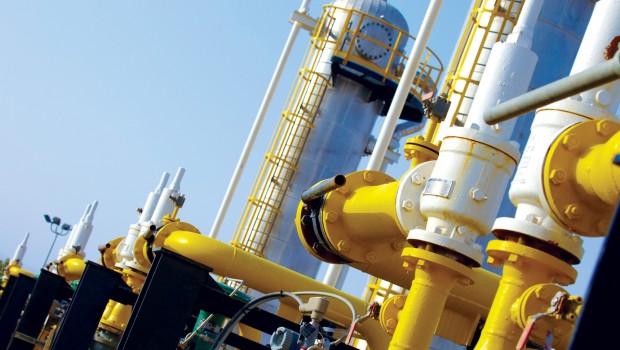 Barring surprise developments on the Brexit front - or elsewhere - the market spotlight will shift towards the US Federal Reserve on Wednesday.
Market pricing for short-term interest rates in the States have recently shifted lower still, with Fed funds futures pricing-in a small probability of a rate cut at present.
Nevertheless, judging from the most recent remarks from policymakers at the Fed, while they appear to be somewhat divided as to the exact path to follow, few if any appear ready to contemplate the possibility of any cuts.
Analysts at Bank of America-Merrill Lynch are of a similar view, predicting that the central bank will still carry out two more hikes, one in 2019 and another in 2020, but in a research note sent to clients on Tuesday, they conceded that a more dovish path was possible.
Investors were also keen for more colour on the Fed's plans for its balance sheet, with some analysts anticipating that it would stop doing so towards June.
For Kingfisher, analysts at UBS have penciled-in full-year profits before tax and Transformation costs, of £685m, for a 14% drop on the year, although the dividend payout is seen intact at 10.8p per share.
Following a "tough" year at the home improvement retailer, with a fading economic recovery in France - peppered by social unrest - together with an "unhelpful" UK macro environment and various departures among the company's top management, investors will want to if guidance for the Transformation plan has survided intact, whether the decline in Casto like-for-likes is abating, analyst Andrew Hughes said.
They will also want to know if "the eventual exhaustion of the guided Transformation and Exceptional costs will eventually see an increase in underlying opex and thus further pressure on margin."
Genel Energy is also set to update markets on its full-year performance, with Numis's Thomas Martin anticipating operating free cash flow before working capital needs of $305m, versus $186m for 2017 on $353m in revenues.
Critically, the outfit may announce a writedown of the Miran PSC, Martin said, which in turn might lead management to shelve any final dividend.
Nevertheless, the company may be set to start returning cash to shareholders with the analyst estimating that Genel "could generate its current mkt cap in FCF over the next 4yrs at US$70/bbl Brent."
Investors will also be looking for any updates relating to Sarta and Qara Dagh license acquisitions, which could deliver a boost to production/cash-flow growth in the near-term, Martin said.
Wednesday 20 March
Finals
Centaur Media, Empiric Student Property, EMIS Group, TI Fluid Systems, Frontier Smart Technologies Group Limited, Kingfisher, Curtis Banks Group, MHP SA GDR (Reg S), Science In Sport, Cloudbuy, Genel Energy, Ten Entertainment Group, Eland Oil & Gas, SDL
Q4
MHP SA GDR (Reg S)
AGMs
Samsung Electronics Co Ltd (ATT) GDR (Reg S), Safestore Holdings, Arden Partners
EGMs
Commercial International Bank (Egypt) SAE GDR (Reg S)
IronRidge Resources Limited (DI)
Final Dividend Payment Date
Shoe Zone
Interim Dividend Payment Date
Ideagen
Special Dividend Payment Date
Shoe Zone
Quarterly Payment Date
Unilever
UK Economic Announcements
Retail Price Index (08:30), Producer Price Index (09:30), Consumer Price Index (09:30), CBI Industrial Trends Surveys (11:00)
International Economic Announcements
Producer Price Index (GER) (07:00), Current Account (EU) (09:00), MBA Mortgage Applications (US) (11:00)
Crude Oil Inventories (US) (14:30)