Oil prices in fresh falls as lockdown fears weigh heavily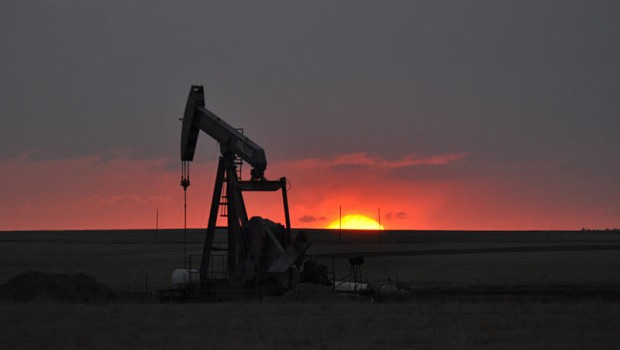 Oil prices have taken a fresh pounding, as the growing global lockdown and souring of relations between Saudi Arabia and Russia weigh heavily.
As at 1030 GMT, Brent Crude was 3% lower at $27.88 a barrel, while West Texas Intermediate had tumbled past $26, trading 5% down $25.46.
Michael Hewson, chief markets analyst at CMC Markets, said: "The falling out between Saudi Arabia and Russia may have been the catalyst for the recent biggest slide in oil prices since the Gulf War earlier this month, but it's likely to be the rolling lockdowns that are taking place across the world that could see prices fall even further.
"With no signs of oil demand picking up in the near future, the pressure on oil producing countries as well highly-leveraged shale and other oil producers is likely to intensify in the coming weeks. Even with the US buying up oil to top up its strategic reserves, the price has continued to fall.
"We're now seeing both Brent and WTI prices closing in on their 2016 lows, which could well open a move to levels last seen in 2003, down towards $20 a barrel which, if sustained, is likely to be enormously painful for some US shale producers, as well as the Gulf states."
Craig Erlam, senior market analyst, at Oanda, said: "Prices have fallen so far there isn't exactly a huge amount of room left to the downside, not unless this is a suicide mission by the major producers.
"Consumers and business will obviously be happy about the timing of the slump, but if prices keep slipping, the risk is that Saudi Arabia and/or Russia will blink, and another output cut will be agreed, lifting prices off their lows. In the meantime, we have to look back to 2016 to see how it last traded around these levels and that low, around $27.10, is the next test for Brent."
Russia has long been a key ally of the Opec oil cartel, of which Saudi Arabia is the de facto leader. But when Opec+ met in early March, primarily to discuss the coronavirus outbreak, they failed to agree measures to cut production and shore up the oil price, and relations between Russia and Saudi Arabia collapsed. Saudi Arabia responded by warning it would flood the market with crude, causing oil prices to plunge.
Since then, the coronavirus outbreak has become a pandemic. Countries have been forced to introduce increasingly stringent measures to try and contain it, and the economic fallout both domestically and globally is expected to be significant.