Liberum upgrades Go-Ahead earnings ahead of 'improved chance' for franchise win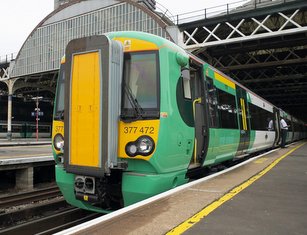 Analysts at Liberum hiked their target price for shares of Go-Ahead Group from 1,930p to 2,000p, raising their 2019-20 earnings estimates in tandem on the back of an encouraging update on trading from the business' London and International bus division while expressing confidence that the company would likely retain its Southeastern Rail franchise.
The analysts raised their earnings per share estimate for the year ended June 2019 by 4% to 175.5p and that for June 2020 by 6% to 176.1p, on the premise that some of the uplift in the London & International bus division would carry forward and would more than offset the more cautious view for the regional bus division.
They also hiked their estimate for the company's profit before tax in 2019 from £104.9m to £108.7m and from £90.0m to £100.2m for 2020.
Liberum now also saw a "modest" contribution from the GTR rail franchise, having previously assumed no contribution, and were anticipating a probable short extension of the Southeastern rail franchise, until November, before the longer-term contract went out for tender.
"Following the disqualification of Stagecoach from the competition for the new long-term franchise for Southeastern, Go-Ahead (with its usual JV partner, Keolis) finds itself in a two horse race for the contract. However, we have serious doubts about the willingness and ability of the other remaining shortlisted bidder, Abellio, to take on yet another franchise, and one as large as Southeastern (the third largest in the network)," said analysts.
Abellio has faced significant operational problems in its Scotrail franchise, has seen its Greater Anglia franchise struggle from slower-than-expected revenue growth and was recently awarded the East Midlands rail franchise, despite legal challenges from other bidders.
As such, the analysts argued that the competitor would be "stretched" by its two problematic franchises and efforts to launch a third, meaning that adding a fourth franchise to the mix would seem unwise.
Elsewhere, Liberum also pointed out Go-Ahead's "moderately attractive" fundamentals, noting the transport operator's outperformance despite stagnant volume growth and cost inflation in the regional bus industry due to its focus on regions with superior underlying growth opportunities.
Analysts also praised the group's progress in adding international bus and rail contracts in a targeted fashion, though they stressed that it still needs to negotiate initial mobilisation risks in Germany and Norway.
Liberum's recommendation for the company's shares remains at 'hold' with the analysts considering the shares to be fairly valued.
Go-Ahead Group's shares were unchanged at 2,012.00p at 1329 BST.