JP Morgan cuts forecasts across housebuilding sector, downgrades Redrow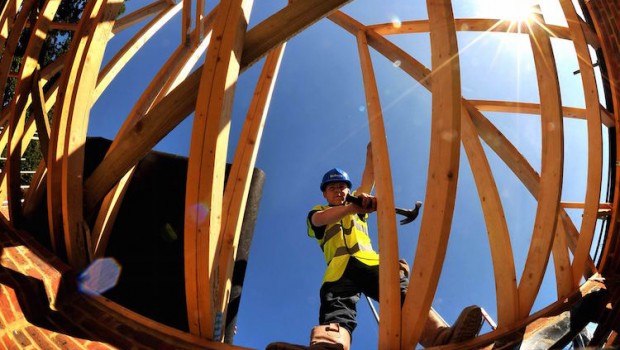 JP Morgan has reduced its forecasts for the UK housebuilding sector, including cutting its rating on Redrow and Taylor Wimpey.
In a note published on Tuesday, the bank said the sector had underperformed the FTSE 100 and FTSE 250 by 17 and 10 percentage points respectively, "demonstrating the cyclical nature of the sector".
"While the potential impact from Covid-19 remains uncertain, we take a cautious stance by incorporating 30% decline in completions and 5% drop in average selling prices for 2020, resulting in a 40% cut to CY-2021 estimated earnings per share on average."
But JP Morgan also warned there could be potential for a 45% decline in revised pre-tax profit estimates, should the fall in completions worsen to 45% and average selling price slide by 10%.
Within individual companies, the bank said that with dividend and land spend being cut across the sector, the focus now was shifting increasingly to balance sheet resilience. It downgraded Redrow and Taylor Wimpey to 'neutral', from 'overweight', after flagging up both stocks as having a "limited cushion" in terms of liquidity. Crest Nicholson and Vistry Group, both already 'underweight, were also flagged up over liquidity concerns.
It upgraded Berkeley Group to 'overweight' from 'neutral', however, on balance sheet resilience, and maintained its 'overweight' rating on Persimmon on the same basis.
Housebuilders have been hit especially hard by restrictions introduced to stop the spread of the Covid-19 outbreak. Construction sites across the country have temporarily closed, and on Friday, the government strongly advised people against moving house in the current climate if possible.