HSBC downgrades Wizz Air to 'hold' on valuation grounds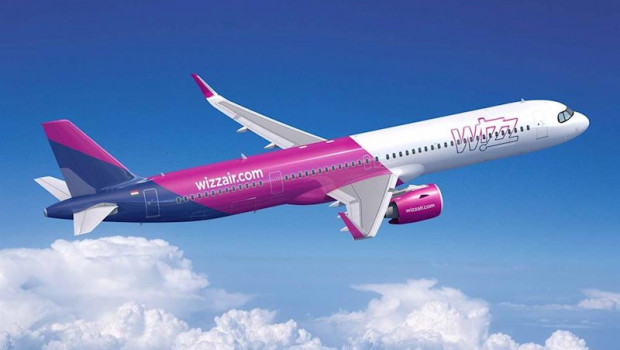 HSBC downgraded its stance on shares of Wizz Air on Monday to 'hold' from 'buy' as it took a look at the European airlines sector.
The bank noted that airline share prices have risen strongly in the aftermath of positive Covid-19 vaccine news, with its coverage up 58% in the last month.
It said that while there remains great uncertainty about the process and timing of the reopening of travel, it reckons the recovery is coming faster than it thought six weeks ago.
"It appears that the key driver of airline share prices is news flow: airline share prices have always been and in our view will likely remain heavily influenced by earnings momentum," HSBC said.
The bank kept its 'buy' ratings on easyJet, IAG and Ryanair but downgraded Wizz on valuation grounds.
HSBC said it was using a reverse discounted cash flow analysis to assess the implied medium-term EBIT margin of the companies at its target prices with their pre-pandemic five-year average margin.
"Looking at these metrics, the 'buy' cases for easyJet and IAG are quite easily supported," it said.
"Ryanair's valuation appears more demanding, but given what we regard as a significant improvement to its strategic position through the pandemic, we think the 'buy' rating remains justified. Wizz's valuation appears more stretched."