European insurers and wealth managers 'should outperform market'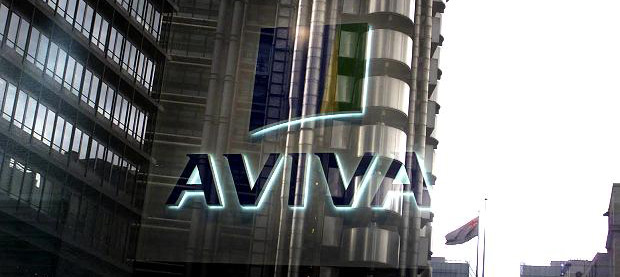 European insurers should outperform the market in 2019, RBC Capital Markets predicted, with strong balance sheets and stronger pricing boosting earnings, though Standard Life Aberdeen was downgraded.
"An increase in underlying customer demand with little change in supply should increase insurers' pricing power, leading to growing earnings," RBC said in a note to clients on Tuesday.
"Investors can be assured by a highly prudent solvency regime which keeps balance sheets strong and high-yielding dividends safe."
Top picks for the sector were Aviva, Beazley, Just Group, Legal & General, with 'outperform' recommendations for Ageas, Direct Line, Lancashire, Munich Re, Phoenix and RSA Insurance.
On the UK life insurance sector, the "limited Brexit risk" is creating a buying opportunity, RBC said, with recent underperformance due to the uncertainty caused by the political situation. Even in a no-deal Brexit, RBC said life insurers' solvency and growth would be "only dented".
Bulk annuities are seen as "the best structural growth opportunity" in the life sector, with "significant latent demand which is independent of economic growth and the prospect for large reserve releases due to slowing life expectancy", plus attractive and "extremely safe" dividend yields.
Looking at wealth managers, RBC said there was an "underappreciated" £1trn future prize from the opportunity in defined benefit pension transfers. Share prices of the subsector "do not reflect the scale of the potential" as analysts feel management have downplayed the opportunity due to worries that it be related to the 1988-1994 mis-selling scandal.
The market backdrop for Lloyd's insurers "is improving" after a number of years of underlying price declines and there prices "should" improve in most specialty lines of business in 2019.
In UK non-life, 2019 prices are expected to be stable before another step down in 2020. Looking forward, both whiplash reforms and changes to the Ogden rate "will in all likelihood lead to falling prices for customers", RBC said, with the FCA review into pricing another potential drag next year.
Standard Life Aberdeen was downgraded to 'sector perform' from 'outperform', with a new target price of 260p.
RBC analysts see SLA's earnings and potentially dividend being hit as its assets under management falls by more than 9% on a compound annual basis between mid-2018 and end-2020, with outflows from the Global Absolute Return strategy forecast to have accelerated in the last month and reach £7bn for 2019E and £5bn for 2020E.
Falls in financial markets have exacerbated the lack of dividend cover, which the analysts think will put the current dividend policy under pressure.