Good weather helps Camellia's annual profits shine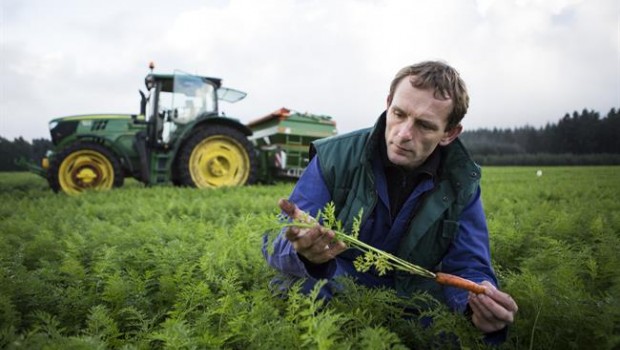 Camellia reported on Thursday that its annual profits and revenues increased following an improved performance from its agricultural division as good weather benefited crop growth.
For 2018, the AIM traded company recorded a profit before tax from continuing operations of £52.5m, marking a 90% increase over the previous year, with revenue growing by 4% to £309.8m as sales at the agriculture division rose by 2% to £245.3m for a 43% jump in trading profits from that segment to £51.0m.
The division prospered due to "benign" weather conditions and continued investment, though the company warned that one-off weather events related to climate change remained a risk.
Camellia attributed the overall profit growth to strong average selling prices for tea, improved volumes and strong prices for its macadamia crop, improved trading at its Bermudan insurance outfit BF&M, a £5.4m gain from the release of provisions for wage increases and the release of a £9.0m provision in Bangladesh for post-employment benefit obligations from which the tea industry has been exempted.
Malcolm Perkins, chairman of Camellia, said: "Overall, 2018 was a very good year for the group in terms of both strategic execution and financial performance. With our strong market positions in our core crops and significant net cash resources, we are well placed to take advantage of any opportunities which uncertain markets may present."
Cash and cash equivalents stood at £109.6m at the end of the year, up from £106.8m at the same point the year before, while the board proposed a final dividend of 102p per share, meaning total dividend per share increased from 135p to 142p.
A statement from Camellia said: "During 2019 we will consolidate the progress made in 2018 as we continue to invest in our business and integrate the new acquisitions. Whilst it remains too early to make meaningful comments about individual crops, tea auction volumes in Kenya have been very high for some months with average sale prices below the cost of production since November which is of some concern. Furthermore, these volumes are impacting the prices in Malawi and there is a risk that our other tea markets could be adversely affected as their seasons begin."
The company added that it continues to monitor and prepare for Brexit but, though some impact is expected on its UK businesses, the company remains confident that the majority of its operations will be largely unaffected.
Camellia's shares were down 2.35% at 10,400.00p at 0924 BST.