Currency movements cover first-half sales fall for RWS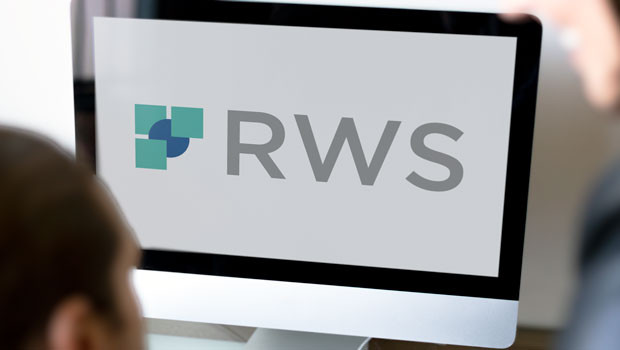 Language, content and intellectual property specialist RWS said in a trading update on Tuesday that, despite challenging market conditions, it recorded first-half revenue growth of 2.5% to £366.3m thanks to favourable currency movements.
The AIM-traded firm said organic constant currency sales, however, contracted by 6.8%.
It reported a softer activity level and slower decision-making process among some clients, though it continued to win new businesses in all divisions, with retention and client satisfaction levels remaining high.
Adjusted profit before tax for the six months ended 31 March was expected to be £54m, compared to £60.7m in the same period last year.
The board put the decline down to the planned investments in organic growth initiatives and transformation programmes, including foreign currency hedging programmes.
It said it was expecting an acceleration in organic growth in the second half, citing the impact of the unitary patent in IP services, planned product launches, and the start of a number of postponed projects by clients in the first half.
Still, adjusted profit before tax for the full year was expected to be at the lower end of market expectations, reflecting the current reduced levels of activity.
In IP services, RWS said trading was on track for the year, with a positive impact from sales improvement initiatives.
The unitary patent, which was expected to be launched on 1 June , was expected to result in the release of a backlog of intellectual property work, supporting a stronger second half in line with the company's expectations.
In regulated industries, first-half revenues were impacted by weaker trading conditions, with some life sciences clients showing reduced levels of activity at the regulatory stage compared to the same period last year.
However, the firm said its focus on linguistic validation had continued to deliver good growth.
Meanwhile, RWS saw reduced demand in language services as clients adapted to changes in their end markets, although the company was confident in its longstanding relationships and its ability to service their needs.
In language and content technology, RWS said it experienced moderated growth due to the faster-than-anticipated shift to software-as-a-service revenues.
"Whilst the market context has become significantly more challenging in the last 12 months, we continue to make important progress with the medium-term growth strategy that we announced at our capital markets day in March 2022, which will provide the group with an efficient, scalable platform that is expected to underpin both organic growth and future acquisitions," said chief executive officer Ian El-Mokadem.
"Our diverse and growing client base, wide range of technology-enabled service offerings, global footprint, the growth initiatives we are driving and the efficiency actions we are taking, continue to provide the group with resilience and opportunity in an uncertain macroeconomic environment.
"We are well-established developers, providers and users of AI and welcome the continuing growth in such technologies."
El-Mokadem said the company was planning to continue to develop its offer with a range of AI-enabled products and related services, providing clients with enterprise-grade security, quality and privacy.
"With our strong balance sheet and cash generation, we are actively pursuing acquisition opportunities that could accelerate delivery of our medium-term plans."
At 1210 BST, shares in RWS Holdings were down 15.19% at 242.39p.
Reporting by Josh White for Sharecast.com.