Sunday share tips Hercules Site Services, UPGS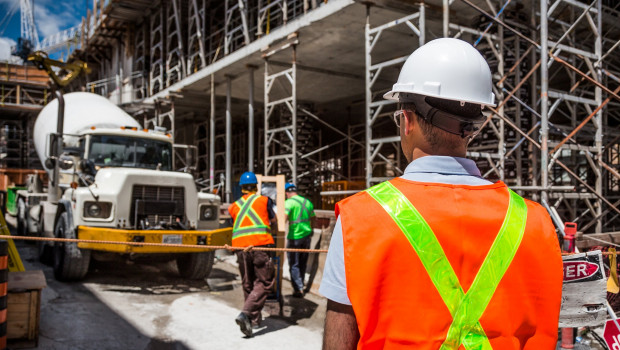 The Financial Mail on Sunday's Midas column touted shares of Hercules Site Services to its readers, highlighting its fast growth and "robust" long-term outlook.
Indeed, as the tipster pointed out: "Britain's infrastructure is creaking at the seams, several projects are already under way and more should follow."
AIM-listed Hercules's main attraction was an app
that put job seekers in the construction industry, ranging from bricklayers and pipelayers to engineers and supervisors in contact with the likes of Balfour Beatty, Kier or Skanska.
More than 2m people wre employed in construction in the UK and researchers believed that at least a further 250,000 would be needed by 2026.
Over 7,500 workers had already registered on the app and their numbers were growing fast.
The company vetted the applicants and kept them in a job, helping them move seamlessly from one job to another.
It also supervised payment of the workers and ensures they receive decent wages.
Brusk Korkmaz, the company's founder, was also planning to open a specialised academy in 2023 to attract new workers to the industry and to teach existing ones new trades.
The Sunday Times's Lucy Tobin recommended investors buy shares of Ultimate Products Global Sourcing, arguing that it was set to benefit from the cost of living crisis.
The company owned or licensed several brands, including Russell Hobbs cookware, Salter scales, Beldray vacuum cleaners and Dreamtime duvets, manufacturing in China and distributing its wares through Argos, B&M, Lidl, Primark, The Range and TK Maxx.
And now several of its directors have been picking up shares, reckoning that the shares were now cheap and Tobin believed the share price trend would "surely reverse".
Against that backdrop, the company was set to publish its annual results over the next week, with unaudited figures having alerady revealed a 13% rise in sales, albeit mostly due to the acquisition of Salter last June.
Organic sales on the other were up by only 1%, but pre-tax profit surged 42% to £15.8m.
In parallel, its shares were changing hands on approximately nine times earnings, versus 16 in 2020.
Furthermore, UPGS had invested in robotics to boost productivity and enjoyed a strong management team.
"Like its own products — not Instagrammable flash-in-the-pan gadgets, but reasonable and reliable kitchen stalwarts — UPGS is a buy."