Mitie swings to full-year profit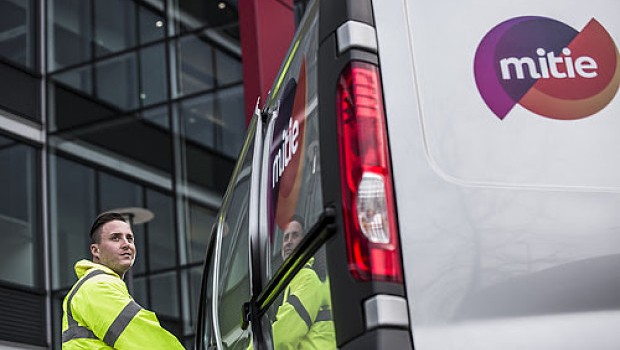 Outsourcer Mitie said on Thursday that it swung to a full-year profit as revenue rose thanks to a strong performance from its core businesses.
In the year to the end of March, the company made a pre-tax profit of £36.4m versus a loss of £15.4m the year before, as revenue increased 9.4% to £2.2bn, with organic growth of 5.5%. Mitie said this reflects a strong performance from its "top strategic accounts".
Meanwhile, operating profit before other items was up 6% in the year to £88.2m, coming in above the guidance range of £84m to £87m given by the company back in March.
The group said its fixed-term order book from continuing operations was broadly flat at £4.1bn, benefiting from VSG's order book and significant contract wins towards the end of the year. In addition, it said it has seen a steady flow of wins and retentions following the successful reorganisation of its sales team and the introduction of strategic account managers.
Mitie declared a final dividend of 2.67p, taking the full-year dividend to 4p a share, in line with the previous year.
Chief executive Phil Bentley said: "Our strategy of focusing on our larger businesses and strategic accounts where our technology offer is a true differentiator is beginning to deliver value for shareholders. Over FY 18/19 we sharpened our focus by continuing to invest in customer service and technology and by exiting non-core businesses.
"Project Helix has provided solid foundations for Mitie's future growth, enabling investments in our people, customers and technology. With the foundations now built, we are now moving to Project Forte focused primarily on driving simplicity and efficiency in Engineering Services. Together with our focus on strategic accounts and larger businesses, we should see continued improvement in the group's profits. At the same time, we are making good progress in strengthening our balance sheet."
At 1030 BST, the shares were up 9% at 152p.