FTSE 250 risers: Capita still to see relief from Covid-19, SSP Group feeling it already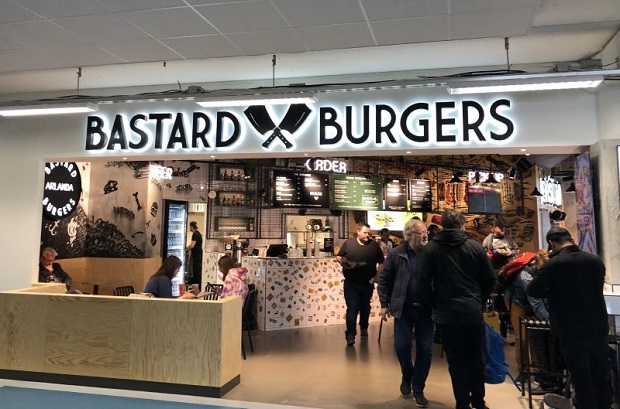 Capita shares were pacing gains on the second-tier index after it told shareholders that it still expected to comply with its debt covenants at year end 2020.
Despite Pfizer and BioNTech's apparent breakthrough just the day before with their Covid-19 vaccine, the outsourcer said that "our markets continue to experience a high level of uncertainty primarily as a consequence of the ongoing and unknown future impact of Covid-19."
Moving higher alongside was stock in Oxford Instruments, which posted what analysts at ShoreCap termed a "robust" first half performance and "strong" order book growth.
"We expect Oxford to continue to benefit operationally from its restructuring programme, increasingly focusing on driving margins to economically sustainable levels, as well as the long-term secular growth trends seen in instrumentation," ShoreCap said.
Premier Foods shares however were coming down from their near nine-year highs, despite bumping up its full-year guidance for profits in expectation of a renewed lockdown in the backhalf of the year.
The reason for that, likely, was investors rotating out of some of year-to-date high-flyers during the pandemic on the back of the news from Pfizer.
On that note, stock in SSP Group was again higher, boosted by a favourable recommendation from JP Morgan on Tuesday.
The investment bank told clients the shares were likely to continue to trade strongly.
Stock in SSP had already jumped by over half during the previous session.
"Elsewhere in Leisure, we believe that Accor (+21% yesterday) and SSP (+52%) should continue to trade strongly given their exposure to travel," said JP Morgan.
"SSP revenue is directly correlated to passenger traffic (airports and train stations) and Accor has been more impacted than peers from restrictions in its geographies (and higher operational gearing)."
FTSE 250 - Risers
Capita (CPI) 32.29p +24.29%
Petrofac Ltd. (PFC) 153.15p +16.20%
Oxford Instruments (OXIG) 2,035.00p +15.49%
SSP Group (SSPG) 320.40p +13.06%
Capital & Counties Properties (CAPC) 137.00p +12.85%
Cineworld Group (CINE) 44.99p +11.31%
FirstGroup (FGP) 59.15p +11.29%
Meggitt (MGGT) 417.30p +11.19%
Energean (ENOG) 622.30p +10.14%
Virgin Money UK (VMUK) 131.05p +9.57%
FTSE 250 - Fallers
Premier Foods (PFD) 94.80p -7.96%
Kainos Group (KNOS) 1,166.00p -5.97%
Allianz Technology Trust (ATT) 2,560.00p -5.54%
Network International Holdings (NETW) 261.80p -5.49%
LondonMetric Property (LMP) 225.60p -5.21%
Baillie Gifford US Growth Trust (USA) 262.00p -5.07%
Carnival (CCL) 1,174.00p -4.51%
Polar Capital Technology Trust (PCT) 2,130.00p -4.48%
Signature Aviation (SIG) 261.90p -4.00%
Helios Towers (HTWS) 169.20p -3.86%