Wizz Air pulls current guidance as Covid crisis obscures visibility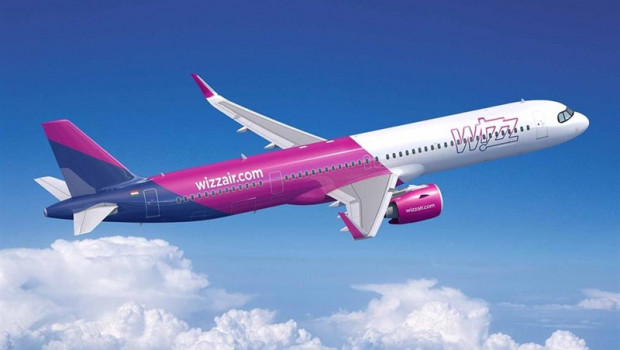 Budget airline Wizz Air pulled current year profit guidance due to the impact of the coronavirus pandemic on international travel although it forecast a conditional rise in passenger numbers as the size of its its fleet grew.
The Hungary-based firm said underlying net full year profits rose by a third to €344m. Wizz held €1.5bn in cash of which €1.3bn was free cash at the end of March.
"Our strong liquidity position means that we are able to sustain the business throughout this crisis and take advantage of market opportunities as they arise," the company said on Wednesday.
"While we do not expect a positive development in terms of available seat kilometres and profit margin in the fiscal year 2021, we are not in a position to give guidance on net profit at this point due to the continued uncertainty regarding the duration and impact of the coronavirus pandemic."
Wizz said its performance in 2021 was largely dependent on the level of flying permitted throughout the summer period, as well as the revenue performance in the second half of the 2021 fiscal year, a period for which it had limited visibility.
The company said it planned to honour all its aircraft deliveries for the next 12 months in order to grow passenger numbers as lockdown restrictions were relaxed. Many players in the sector have been forced to slash jobs and costs as they burn through cash reserves at an unprecedented rate.
Airlines across the world have announced job cuts and said they will need to shrink their fleets to survive the pandemic, which for the last ten weeks has shut down air travel, leaving them struggling without revenues.
Wizz said the increase in fleet numbers would help drive a 9% rise in passenger numbers, dependent on the pace of restrictions being lifted.
"We are confident that we can ramp up operations quickly, re-stimulate demand with our ultra-low fares and contribute to the vital recovery of travel and tourism in our markets," chief executive Jozsef Varadi said.
"We are able to scale up operations quickly thanks to our agile setup. We can stimulate traffic with low fares due to our ultra-low-cost base. The majority of our passengers belong to a younger demographic that travels abroad regularly for work and to visit friends and relatives, which are more sustainable sources of traffic than tourism."
Varadi added that Wizz was reviewing its aircraft allocation and would "react to the new market reality by taking advantage of opportunities across Europe as other carriers withdraw capacity".