Virgin Money takes £501m hit from Covid-19 bad debt charge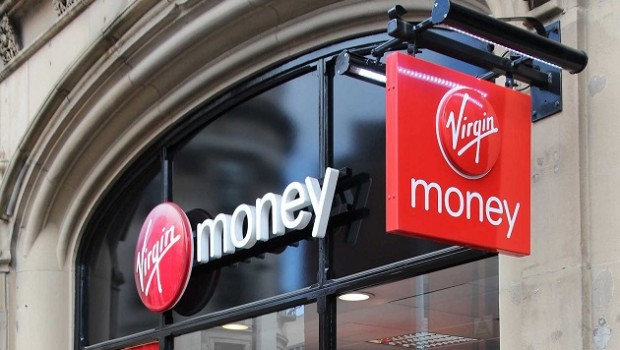 Virgin Money reported a slump in underlying profits after taking a £501m impairment charge as Britain's economy braces for the coronavirus crisis fallout.
The company, Britain's sixth-biggest lender, on Wednesday said underlying pre-tax profit fell 77% to £124m the year to September 30. Pre-tax losses narrowed to £168m from a loss of £232m a year earlier.
Underlying net-interest income fell to £1.35bn from £1.43bn.
"Over the coming months, we anticipate an increase in specific credit losses as unemployment starts to rise and as the government stimulus reduces, and we expect limited customer demand for lending," the company said.
"We recognise the very recent news of potential vaccines, but believe it is too early to incorporate this into our near-term forecasts at present."
Exceptional costs came in at £292m, partly due to restructuring. Virgin said it had resumed its programme of cutting 52 branches and making 500 staff redundant after pausing it earlier in the pandemic and signalled a further £75m of restructuring costs in the current year.
The firm's CET1 ratio, a key measure of capital strength, improved to 13.4% from 13.3%.
Virgin Money said it was pulling guidance for 2022, given Covid-19 and the unpredictable outlook for the economy. For 2021, the bank forecast its net interim margin to be broadly flat on 2020 levels and non-interest income to remain subdued, with underlying operating costs of £875m inclusive of around £10m - £15m of Covid costs.
"While the outlook remains very uncertain and the range of potential outcomes is wide, Virgin Money enters this period from a position of strength.
"In the medium term, the board believes that, assuming no significant further deterioration in expectations for the economic outlook or change in interest rates, Virgin Money has a clear path to delivering a double digit statutory return on tiered equity over time, supporting future capital returns to investors," the company said.
The Leeds-based financial services firm was formed in 2018 via a merger of Virgin Money, which previously had bought parts of Northern Rock, with CYBG, which owned the Clydesdale and Yorkshire brands.