Vesuvius pays back Covid-19 debt to BoE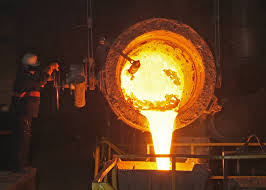 Vesuvius said on Thursday that it has elected to repay £200m of debt issued through the Bank of England's Covid Corporate Financing Facility earlier than its March 2021 maturity thanks to positive free cash flow generation in recent months and early signs of "marginally improving" levels of business activity.
The molten metal flow engineering company accessed the CCFF in April to reinforce its liquidity position.
Vesuvius has also repaid the $140m US private placement maturing in December 2020. It said the redemption of this USPP was funded by the proceeds of the new USPP of the same size, which was issued earlier this year.
As a result of this redemption, the company's debt covenant limit of 3.0x net debt/LTM EBITDA, has increased to 3.25x.
Vesuvius said that following these debt repayments, its liquidity is £41m higher than at the end of February 2020, before the Covid-19 crisis began to impact its business.
Broker Peel Hunt said: "This is a technical announcement, but clearly on the positive side. Leverage at the half year was 1.2x, compared to a covenant of 3.25x, so plenty of headroom. The interim statement said that whilst there was no dividend announced at this point, the board would review the position as the year progresses.
"In this context, we suspect that the early repayment of the CCFF facility is part of the process to return to the dividend list with the Q3 update (not that drawing down on the CCFF precludes payment). Encouraging signs and we reiterate our 'buy' recommendation."