Thomas Cook subjected to downgrades from Fitch and S&P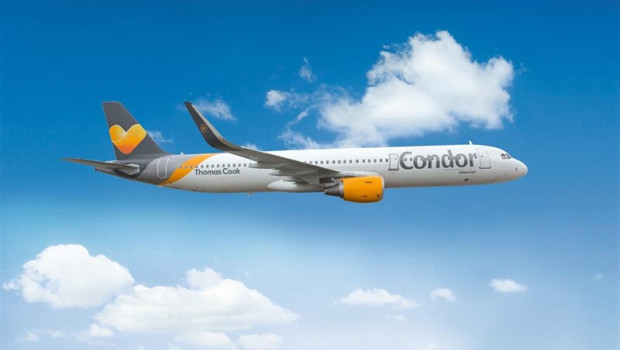 Thomas Cook was subjected to downgrades from credit rating agencies Fitch and S&P on Thursday, with the agencies concerned that the travel operator will struggle with weak demand over the summer.
In its third profit warning in less than a year, during the previous week the company had warned that subdued demand has already led to increased promotions and earlier than usual discounting.
Consequently, S&P downgraded its rating on Thomas Cook's long-term debt to CCC+ from B-, citing risks from the soft market conditions and uncertainty over the sale price of the airline unit, while Fitch cut its rating to CCC+ from B.
The company's shares have dropped by roughly 91% over the past 12 months, even as the company put its airline up for sale and agreed a £300m bank facility to provide more liquidity for over the coming winter.
Fitch analysts said their downgrade reflected tthe ight liquidity they expect the company to face at the end of 2019 if it fails to sell its airline, adding that they expect earnings before interest and tax and profitability to be lower than previous forecasts due to lower bookings in its main markets, fierce competition and Brexit uncertainty.
While Thomas Cook has said it has received multiple credible bids for all, or part, of its airline, S&P analysts continued to see the execution risk related to the accelerated sales process as high, given existing overcapacity in the airline sector and the fact that both the valuation and the timing of the transaction were very uncertain.
"The negative outlook reflects our opinion that soft market conditions will continue to suppress Thomas Cook's earnings and lead to higher volatility in its cash flows and liquidity in the next six to 12 months, particularly in light of potential stresses on working capital. With the weak trading outlook weak and the group's leverage high, we now believe the group depends on favorable business conditions outside of its control to continue to meet its financial commitments in the medium term," the S&P analysts said.
The analysts added that they might revise their outlook on the tour operator's debt back to 'stable' in the next year if Thomas Cook sustainably restores its earnings base and generates reported free operating cash flows, thereby enhancing liquidity and reducing leverage to sustainable levels, while also solidifying its competitive standing amidst the challenging market conditions it faces.
Thomas Cook's shares were down 6.14% at 11.46p at 1303 BST.