Tesco wants to become one of the LADs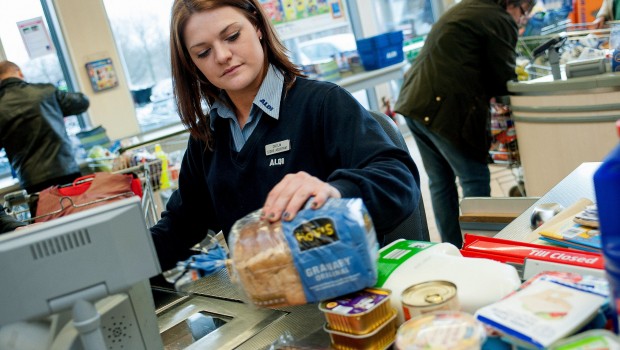 Tesco has hired consultants to look into a possible launch of a discount grocery chain to try and thwart the fast-growing rivals Aldi and Lidl.
As it closes in on the completion of its controversial acquisition of the country's largest wholesaler, Britain's biggest supermarket group was working on a secret plan to develop a separate limited-assortment discount (LAD) brand to match the German LADs on price, the Sunday Times reported.
In recent years Tesco and its 'big four' peers, Sainsbury's, Asda and Morrisons, have been working to lower the price differential to LADs in their stores, leading to more than three years of almost continuous food price deflation in the country until last year.
Tesco, Asda and Sainsbury's have all looked at the discount format in the past, with Sainsbury's operating a trial with Netto and Asda a value chain called Dale's, with none of these a success.
Analyst Clive Black of Shore Capital believes that Tesco would have to make a major push to justify the move, could face a considerable challenge with customers and put pressure on its profit margins should the discount site cannibalise its own customer demand in truing to become "on of the LADs".
He said Aldi and Lidl have prospered because they delivered private label products that for many years were lower in price and better in quality in the main than those offered by the major supermarkets.
"So, if Tesco went the same way and offered a new private label that was cheaper and better in quality than its mainstream offer, then again what would that do for its footfall and gross margin?" Black pondered.
"Whilst far from impenetrable, we sense that Tesco will be 'going some' to develop a meaningful discount chain that captures the public's imagination on a recurring basis and does not involve any cannibalisation. Should such a new fascia work, it raises the question as to whether it could feature in say Central Europe and Ireland, where its stores also face strong LAD competition."
The reports about Tesco emerged as discounter Aldi was said to have taken over as Britain's favourite supermarket, according shopper survey from the Which? consumer group.
Aldi impressed shoppers with the quality of its fresh and own-label food as well as its special offers, wrestling upmarket rival Waitrose off the top spot.