Strong US performance boosts HomeServe profit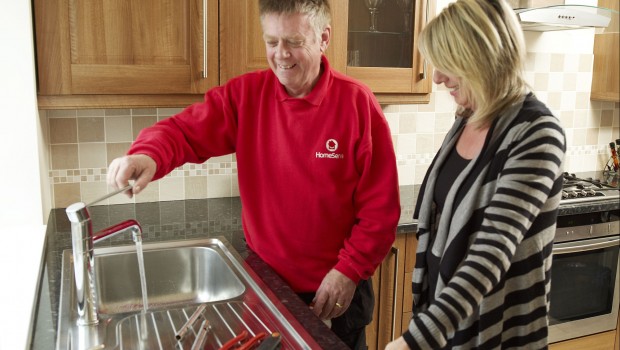 Home emergency repairs business HomeServe reported a 14% increase in full-year adjusted pre-tax profit on Tuesday, with a particularly pleasing performance in North America.
In its preliminary results for the year to 31 March 2019, the company said adjusted pre-tax rose to £161.7m from £141.7m on revenue of just over £1bn, up 12% from 2018. Basic earnings per share increased 8% to 32.7p and HomeServe lifted its dividend by 12% to 21.4p a share.
Adjusted operating profit in the UK was up 8% to £66m, wit income per customer 15% higher as the business continues to focus on delivering additional products to customers. However, customer numbers in the UK fell to 2 million from 2.2m in 2018.
In North America - which has overtaken the UK as the group's largest business - adjusted operating profit rose 37% to $88.1m, as customers grew to 4 million from 3.6m the year before. In France and Spain, profit was up 6% and 5%, respectively.
Founder and chief executive Richard Harpin said: "North America was once again the outstanding performer and our progress there continues at pace. Allied to good performances in the UK, France and Spain, our membership business is strong and I remain excited about its prospects.
"Checkatrade is already making great strides to strengthen its position as the UK market leader and offer an even better trade and consumer experience. In Home Experts we have a business line with huge potential. The progress we have made this year has confirmed that we are developing a winning model and gives us the confidence to increase our annual investment."
The company said it expects to deliver "further strong growth" in FY20, with increased P&L investment in the home experts segment expected to be offset by a strong performance in membership, particularly North America.