Standard Chartered CEO, CFO pensions cut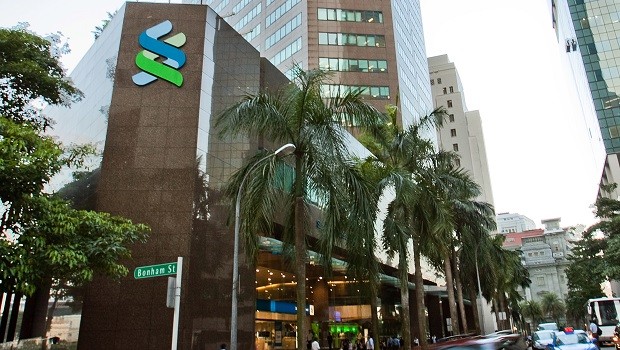 Asia-focused lender Standard Chartered will cut the pension allowances of chief executive officer Bill Winters and chief financial officer Andy Halford following shareholder protests.
StanChart said on Friday that their pension allowance will be cut from 20% of salary to 10% of salary from 1 January. This will put them in line with the rest of the bank's employees.
The bank said its Remuneration Committee had carefully considered the feedback received from the engagement process, and the guidance on pensions published by the Investment Association at the end of September.
"The Committee reflected on the strength of stakeholders' views on executive pensions, balanced with the principles applied to the wider workforce in similar circumstances.
"Taking all of this into consideration, the Committee concluded that we should implement a change to resolve concerns as swiftly as possible, with the board, including the executive directors, wanting to avoid any distraction from the delivery of our strategy."
As a result of the changes, Winters will see his pension allowance fall to £237,000 from £474,000, while Halford's will decline to £147,000 from £294,000.
Russ Mould, investment director at AJ Bell, said: "Shareholder pressure can make a difference. Six months after emerging markets bank Standard Chartered faced a major revolt on remuneration, with 40% of investors voting against the pay policy at its AGM, the company and its chief executive Bill Winters have been forced into an embarrassing climb-down over his generous pension allowance.
"Up until today the company has been effectively poking an angry bear when it comes to addressing investor concerns.
"First it tweaked the way it defined the pay of Winters and finance chief Andy Halford ahead of the AGM so that a cut in the percentage of salary paid into their pension actually saw contributions go up.
"Then Winters bit back at shareholders in July, describing their actions in raising concerns as 'immature and unhelpful' in a newspaper article.
"Now the pension contribution level of 10% is aligned with that of the bank's other employees, although the new definition of pay still stands which may frustrate some.
"So why did Standard Chartered go down this road in the first place? There is an argument that companies compete in a global marketplace for executive talent and they will look to do whatever they can in terms of rewards to attract and retain this talent.
"This argument looks stronger when shareholders are also being richly rewarded, yet since Winters took charge in June 2015 the company has posted a total return of -20.5%."