StanChart among possible bidders for Citi's consumer banking assets in Taiwan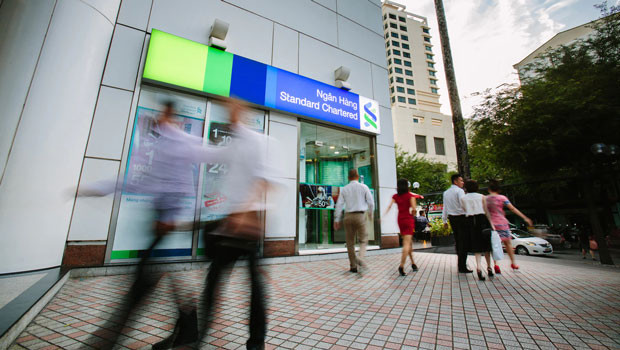 StanChart is among the lenders planning to table bids for Citigroup's Taiwanese consumer banking assets.
Binding bids for Citi's retail assets in Indonesia, the Philippines, Taiwan and Thailand were all due on Friday and those for the bank's Indian unit during the following week, Bloomberg reported, citing people familiar with the matter.
The asset sales by Citi were part of its new strategy to refocus on areas such as investment banking and wealth management, and to leave 13 markets in the same process.
A Citigroup spokesperson reportedly said that the lender had received "strong interest" for the assets from a range of bidders.
However, the bidders might yet decide not to go ahead.
Citigroup's Taiwanese consumer assets, for one, might go for approximately $2bn, with StanChart among the lenders set to table a bid for them, the same sources said.
As of 1426 BST, StanChart's shares were falling by 1.9% to 484.9p.