Spectris to return cash to shareholders after 'resilient' year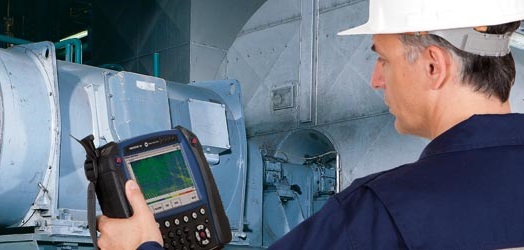 Engineering firm Spectris is to return more than £200m to shareholders through a share buyback programme and increased dividend, despite swinging to a full-year loss.
The FTSE 250 firm said both its balance sheet and cash generation were strong, allowing to it reverse temporary cost measures and restate full-time working for the majority of workers.
It has also allowed it to increase the dividend by 5% to 68.4p per share, and launch a £200m share buyback.
The update came as Spectris, a specialist in precision measurement technology, posted an 11% slide in adjusted underlying sales in the year to 31 December, to £1.34bn, while operating profits declined 26% on the same basis to £173.6m. Both figures were ahead of analyst expectations, however.
Earnings per share of 112.1p, a 33% decline, also came in ahead of forecasts.
The statutory operating loss was £23.3m compared to a profit of £84.3m a year previously, following restructuring costs and impairment charges primarily relating to Millbrook. Spectris agreed to sell the vehicle testing business sell to French firm UTAC last December.
Chief executive Andrew Heath said: "2020 delivered challenges on many fronts as a result of Covid-19.
"Throughout 2020 we consciously and purposefully took a balanced, socially responsible approach to managing our business, consistent with our culture and values, ensuring we addressed the needs of all our stakeholders. I believe we have been successful on that front and as a result, the group delivered a highly resilience performance.
"Although sales were down notably, I am pleased with our underlying margin performance in the circumstances, which was helped by the swift actions take and the continued executive of our improvement programme."
Looking to the current year, Heath said the stronger order intake seen in the last three months of 2020 "provides momentum for the first quarter of 2021, although clearly much uncertainly remains, and we expect the immediate economic backdrop to remain challenging".
"However, the actions taken last year position the group well for any market recovery in 2021."
As at 0945 GMT, shares in Spectris were off 3% at 2,994.0p.