SigmaRoc installs carbon capture system at Nordkalk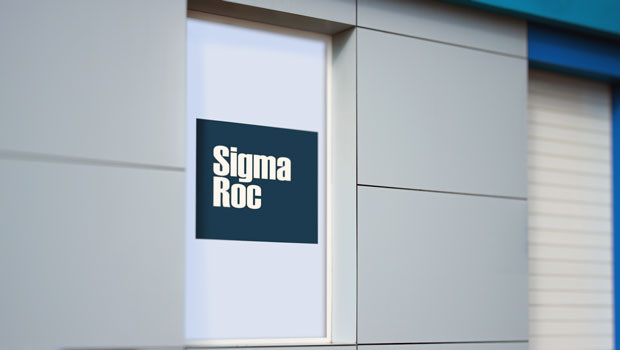 Quarried materials group SigmaRoc reported a significant milestone on Thursday, with the successful installation of its inaugural carbon capture unit at Nordkalk's site in Köping, Sweden.
The AIM-traded firm said the carbon capture system, employing Aqualung's pioneering membrane technology, represented a groundbreaking implementation within the industry.
It said the development of the system was carried out by Aqualung Carbon Capture - a prominent provider of membrane-based carbon capture and separation technology headquartered in Norway.
Throughout the past year, SigmaRoc said it had conducted a comprehensive evaluation of various technologies, including amine absorption, solid absorption, membrane, and cryogenic methods.
Ultimately, the Aqualung membrane technology emerged as the most suitable choice for the company's operations due to several compelling factors.
It said the system occupies minimal space, making it highly compatible with SigmaRoc's requirements, while the implementation costs associated with the technology were relatively low, allowing for efficient use of resources.
The ongoing operational costs were meanwhile minimised, contributing to the system's economic viability, while the technology boasted a straightforward design, reducing complexities in its implementation.
SigmaRoc added that the carbon capture system demonstrated a high level of efficiency in capturing emissions, exhibited an energy balance that was exceptionally advantageous, and was designed to be easily scalable, and could be expanded as per requirements.
The company said the recently-installed Aqualung module in Köping had the capacity to capture up to 25% of the process emissions generated from a standard kiln process at Nordkalk.
Initially designed as a 'capture and release' system, the unit would serve as a demonstration of the durability and efficiency of the membranes.
Furthermore, it would be linked to a pilot purification module to replicate the settings necessary for producing higher purities of carbon dioxide, intended for various end-use applications that extend beyond sequestration requirements.
To support the implementation and scaling of the Köping carbon system, Nordkalk had secured partial funding from the Swedish Energy Agency.
"Alongside our fossil fuel replacement program where we have proven the ability for 100% substitution," said chief executive officer Max Vermorken.
"The carbon capture system represents a crucial milestone in our journey towards achieving net zero by capturing our remaining process emissions."
At 1246 BST, shares in SigmaRoc were up 0.45% at 58.66p.
Reporting by Josh White for Sharecast.com.