Shell sees $200m hit from Texas snowstorms; oil unit to turn profit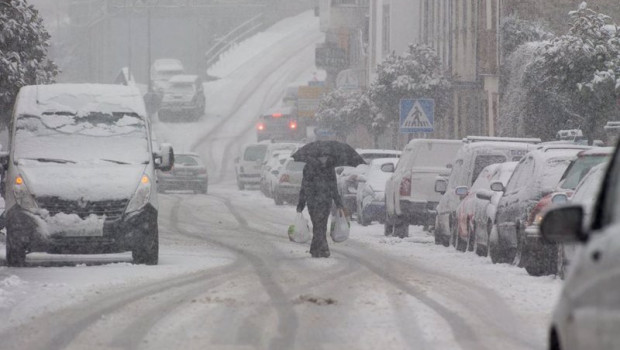 Extreme weather in Texas during February was expected to hit Royal Dutch Shell's first-quarter adjusted earnings by up to $200m, the oil giant said on Wednesday.
Shell also forecast refined oil product sales at between 3.7m - 4.7m barrels per day (bpd) for the first quarter as it issued an update ahead of results due on April 29.
However, it added that the oil production, or upstream business, was expected to turn a profit for the the first three months of the year "capturing the upside from the current commodity price environment" - the first rise after three quarterly losses in a row.
The global oil price plunged to a 21-year low last April after the price of Brent crude fell below $20 a barrel in reaction to lockdown measures which hammered global demand for transport fuels. The price has recovered to just below $63 a barrel.
Snowstorms in Texas, which disabled the state's energy grid, were expected to have shrunk output by 10,000 - 20,000 bpd. Parts of Shell's production in the state were disrupted and its upstream business now expected to produce between 2.4m - 2.475m of oil equivalent bpd.
Its oil refinery in Deer Park, Texas, normally processes more than 300,000 barrels per day. However Shell and its partner, Pemex, were forced to close the plant "due to unprecedented weather" in the middle of February.
Up to 200 people died as millions were left without power and Democrat politicians blamed the state's deregulated electricity grid for the problems.
Natural gas production of 920,000 - 960,000 oil-equivalent bpd was expected for the period, combined with liquefied natural gas volumes of 7.8m - 8.4m metric tons in its trading business, where Shell said it expected results to be "significantly below average".
Upstream adjusted earnings – where Shell finds, extracts or produces oil and gas – are expected to take a $40m hit from the storm, while closures will lead to an $80m reduction on adjusted earnings at the oil products unit and the company's chemicals unit expected a $60m impact.