Royalty income, litigation win see Vectura beat expectations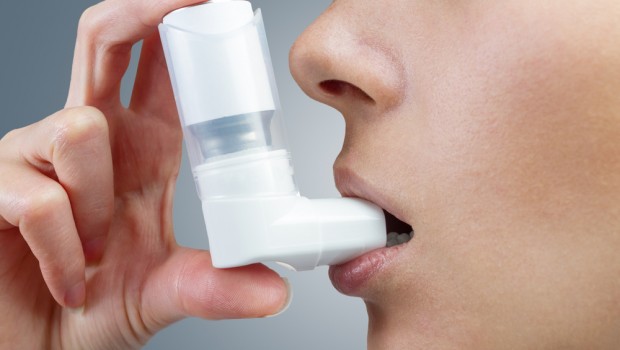 Vectura reported a 6.9% improvement in its total revenue on Thursday, to £190.6m, driven by development services and a surge in income from royalties.
The FTSE 250 inhaled pharmaceuticals company said product supply revenue decreased 4.4% year-on-year in 2020 to £109.9m, although product supply revenues from 'flutiform' were marginally ahead of guidance at £95.8m.
Development services revenues, meanwhile, advanced 4.4% to £11.9m, which the board put down to a contribution from new contract development and manufacturing organisation (CDMO) agreements in the second half.
Royalty and other marketed revenues rocketed 32.6% to £68.8m, driven by milestones and fourth quarter GlaxoSmithKline 'Ellipta' royalties of £6.5m, following a successful outcome from litigation in the United States.
Gross profit increased 6.4% to £101.4m, and adjusted EBITDA was 41.7% firmer at £61.5m, which was also put down to the increase in royalty and other marketed revenues, and a material decrease in research and development investment.
Operating profit came in at £132.8m, swinging from a loss of £27m in 2019, which was driven by the recognition of £121.1m of exceptional income for damages and interest associated with the enforcement of a patent covering three US GlaxoSmithKline 'Ellipta' products, and improved adjusted EBITDA performance.
Vectura said it maintained strong liquidity, with closing cash and cash equivalents rising to £78.6m from £74.1m a year earlier, reflecting free cash flow generation of £24.1m and a share buyback of about £16.4m during the year.
On the operational front, Vectura described a "strong" execution of its strategy, with a new business development team now established with a presence on the east and west coasts of the US, as well as Europe and the UK.
A total of 18 new CDMO contracts were signed during 202, contributing £3m to second half revenues.
Vectura also made progress across its co-development pipeline, with approval of 'VR315', its generic 'Advair' programme in partnership with Hikma, coming in December and triggering milestone payments of $11m.
The approval of 'Enerzair Breezhaler' in Japan and Europe, meanwhile, triggered milestones of $6.25m.
Vectura said its "operational transformation" was ongoing, with a phased transition of research and development operations from Switzerland to the UK now underway.
Since the year ended, and following a review of the firm's capital allocation priorities, the board said it had approved in principle a special dividend of around £115m, to be paid during 2021.
"The business has performed well during 2020, delivering financial performance ahead of expectations," said chief executive officer Will Downie.
"We are pleased with the progress we have made against our inhalation CDMO strategy, signing 18 deals during 2020, with £3.0m revenue recognised in the second half of the year.
"After the positive outcome of the appeal in the GlaxoSmithKline US patent litigation, initial proceeds were received by Vectura in January 2021."
At 0804 GMT, shares in Vectura Group were up 1.45% at 119.2p.