Rotork profits grow but 2019 growth expected to slow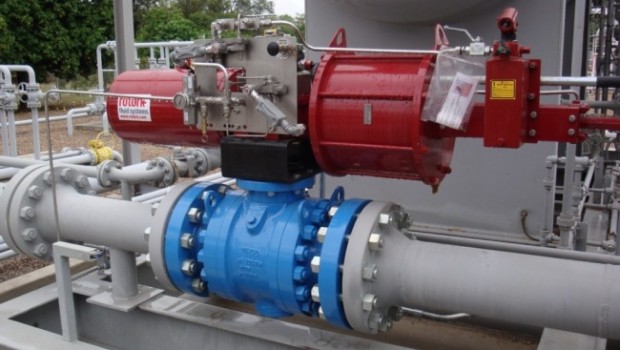 Rotork, which manufactures industrial flow control equipment, posted a jump in 2018 pre-tax profit and revenue on Monday but said growth is expected to slow this year.
Full-year adjusted pre-tax profit rose 15.3% to £143.8m on revenue of £695.7m, up 8.3% from the previous year. Order intake grew 2.3% to £681.7m, adjusted operating profit increased 12.2% to £146m and the full-year dividend was lifted by 9.3% to 5.90p a share.
The strongest revenue growth came from the downstream oil and gas and industrial markets, while upstream and midstream oil and gas and water grew more modestly and sales to power declined.
Geographically, the strongest growth was in the Far East, with all regions apart from the Middle East growing. Rotork said the Middle East had seen a very active upstream oil and gas market in the prior year and these projects were not repeated in 2018.
Chief executive Kevin Hostetler said: "Following double-digit organic constant currency revenue growth in 2018, and mindful of macroeconomic uncertainty, we are planning for slower growth in 2019.
"Based on our current assessment of project phasing, we expect to deliver modest sales growth on an OCC basis in 2019, with lower year on year sales in H1 reflecting the strong comparator period. Margins will benefit from the restructuring plans under our Growth Acceleration Programme and the implementation of additional cost saving initiatives. Overall, we expect full year margins to show progress on 2018."
RBC Capital Markets analyst Mark Fielding said: "The share has been strong in recent weeks and, as such, despite the slight FY beat, the mixed growth outlook comments suggest it may be hard to see the share push on further today.
"However, our outperform rating reflects the significant self-help potential we see at Rotork that can lift operating margins back to around 25% over four to five years and the robust progress on both operating margins and working capital reinforces our view of the self-help opportunity beyond short term end market volatility."