RHI Magnesita maintains expectations after 'solid' first quarter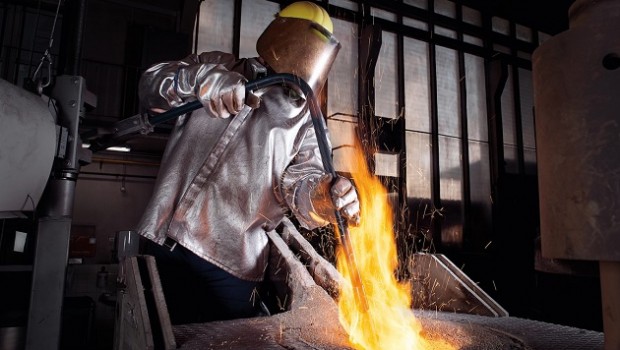 Refractory products supplier RHI Magnesita updated the market on its trading in the first quarter on Wednesday, saying it remained confident in its expectations for the full financial year after a "solid" trading performance, which continued to reflect the trends seen in the latter part of 2018.
The FTSE 250 company said some uncertainties existed in the macroeconomic outlook and customer end markets, with its management team remaining "vigilant", particularly in terms of plant volumes and production costs.
Steel division revenues were flat in the three months ended 31 March when compared to the same period in 2018, with growth in North America and Asia offsetting weaker deliveries in Europe and South America.
The industrial division performed "strongly" in the first quarter, continuing the momentum of the second half of 2018.
RHI Magnesita said that was driven by higher sales in its cement business in China, and in its South America region.
Revenues from its project businesses also saw a "strong" performance, benefiting from higher sales in the Middle East and Africa, and South America regions.
"Whilst there has been some easing in magnesium based raw materials prices in the early part of 2019, alumina based raw material cost keep increasing," the RHI Magnesita board said in its statement.
"Overall the raw material pricing outlook remains broadly stable.
"The group has announced a 5% price increase across the product portfolio, however, given lead times this will have a limited impact in 2019."
It said it had continued to successfully achieve its integration plans, and was on track to realise the synergy targets of at least €90m in 2019 and €110m by 2020.
RHI Magnesita said it was focused on addressing the specific operational issues experienced at four European plants, as well as challenges in its supply chain, as it had outlined in its 2018 results.
The detailed improvement plans were said to be progressing as planned, with the board continuing to expect to "substantially" resolve those issues in 2019 and recoup around €20m of the prior year impact on profits in the 2019 financial year.
"A slower start to the quarter has resulted in some build-up in inventories within the group.
"However, this is expected to unwind as the year progresses, as a result of our ongoing focus on working capital efficiency.
"The group also made the final payments of €41m in respect of the ITO in Brazil."
For the full year, the board said it remained confident of achieving its cash flow generation and leverage targets.
As it had announced previously, RHI Magnesita reiterated that it was continuing to consider a potential transaction involving Kumas Manyezit Sanayi, adding that it would update the market as appropriate in due course.
"Whilst macroeconomic uncertainties remain at an unusually high level, RHI Magnesita expects to continue to realise the benefits from its integrated model and its growth and cost savings initiatives.
"Consequently, the board's expectations for full year 2019 operating results remain unchanged."