Rentokil FY profit rises; organic revenue growth highest in 15 years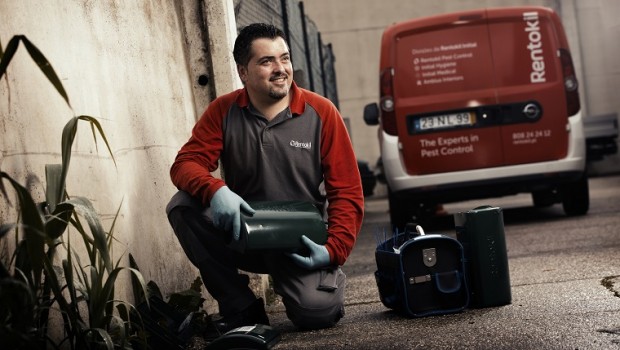 Rentokil posted a rise in full-year profit on Thursday as it benefited from an increasing presence in growth markets and higher levels of customer retention.
In the year to the end of December 2019, adjusted pre-tax profit at actual exchange rates rose 10.7% to £340.90m, reflecting growth in all operating regions, while revenue was up 9.8% to £2.7bn. Rentokil achieved organic revenue growth of 4.5%, which was its highest level of annual growth in 15 years and in excess of its medium-term financial target of 3% to 4% growth per year.
Ongoing revenue in the pest control division grew by 10.8%, with "good" performances across both growth and emerging markets, which saw increases of 10.5% and 12.7% respectively.
In the hygiene business, Rentokil saw a 5.8% increase in revenue, or 4.3% on an organic basis, thanks to strong performances from its Pacific, UK and Europe operations and ongoing good contributions from the Cannon transaction and its interest in CWS-boco International GmbH prior to disposal.
Chief executive officer Andy Ransom said: "The company performed strongly in 2019 with a combination of above-target organic growth and disciplined execution of M&A. Organic growth was driven by our increasing presence in growth markets, higher levels of customer retention and a strong innovation programme. In particular, our employer of choice programme continues to deliver outstanding results with increased levels of safety, training, motivation and retention of our colleagues.
"Looking forward into the new decade, key demographic trends such as urbanisation will enlarge our global pest control and hygiene markets, while we continue to focus on the relentless execution of our plan. We are confident of delivering further operational and financial progress in 2020."