Redrow resumes dividend as demand drives higher H1 profits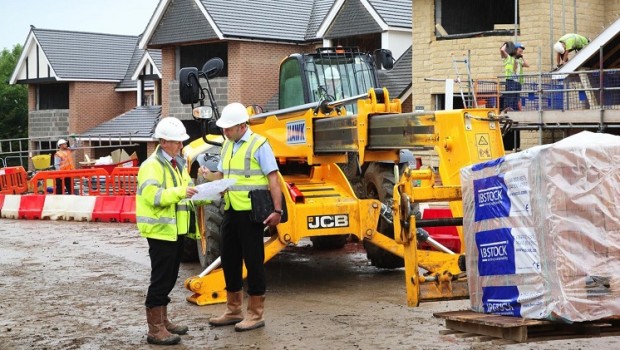 UK homebuilder Redrow reinstated dividends as it posted an 11% rise in first-half profit on Wednesday, as customers rushed to buy homes before the end of government incentives next month.
The company said pre-tax profit rose to £174m pounds in the six months to December 27 as a combination of pent-up demand from the first national lockdown, and the impending end of the stamp duty holiday and controversial 'Help to Buy scheme' drove sales.
Group revenue was £1.04bn in the first half compared to £870m last year due as legal completions jumped by a fifth to 3,065. An interim dividend of 6p-a-share was declared.
Redrow said private reservations In the six weeks to February 5 had fallen to an averaged £265,000 per outlet per week compared with a "very strong" comparable of £298,000 in 2020 and affected by reduced availability of homes created by a strong forward sales position.
The private sales rate of 0.67 per outlet per week against 0.78 is "in line with our long term expectation of trading within a more normal market" the company said.
Chief executive Matthew Pratt said the company had a record December total order book of £1.3bn, up from £1.2bn a year ago of which 72% was contracted and now more than 95% forward sold for the current financial year. Redrow last year started scaling back its London operations to focus on high-return regional businesses.
As a result of the high number of completions and resultant reduction in work in progress, the group reversed an opening net debt position of £126m to end the first half with net cash of £238m.
Pratt called for a reform of stamp duty, which he called "an arbitrary tax, which inhibits mobility and reduces the liquidity of the housing market".
"Ultimately, it penalises those looking to relocate for work or wanting to downsize as part of retirement plans. Stamp duty needs to be reformed to help the housing market work more effectively and to stimulate more transactions, which will in itself drive tax generation throughout the home buying supply chain of estate agents, solicitors, removals, furnishings etc."
He added that Redrow had not experienced any Brexit-related disruption to its supply chain and anticipated cost inflation to remain at around 2% to 3%, "which we expect to be offset by house price inflation".
Ben Nuttall, analyst at research firm Third Bridge, said Redrow had benefited as the "stamp duty cliff edge many predicted simply hasn't materialised".
"Indeed house prices remain relatively stable, although some price deceleration now seems likely as we look further into 2021," he added.
"April's changes to the government's Help To Buy scheme may be Redrow's next challenge. The new scheme will only provide equity loans at a lower house price and this could trigger increased competition in Redrow's core focus, families aspiring to a larger home market."