Rathbone Brothers maintains dividend after 'resilient' first half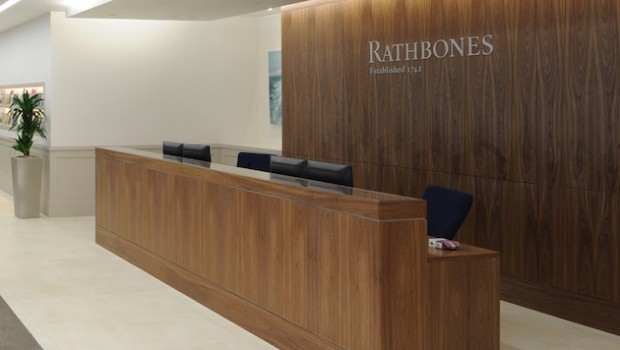 Rathbone Brothers reported a 2% fall in total funds under management and administration to £49.4bn at the end of its first half on Wednesday, from the £50.4bn at the end of December.
The FTSE 250 investment management company noted that the FTSE 100 index and the MSCI PIMFA Private Investor Balanced index decreased 18.2% and 6.3%, respectively, over the same six months ended 30 June.
It reported a total of £41.4bn in tis investment management business, down from £42.5bn year-on-year, and £8bn in the unit trusts business, rising from £6.7bn.
Total net inflows came in at £1.3bn in the first six months of 2020, up from £0.5bn, representing an annualised growth rate of 5.3%, compared to 2.1% a year earlier.
Rathbone said total net inflows in investment management rose to £0.8bn from £0.1bn, with net organic inflows in the first half of £0.3bn, compared to net outflows of £0.1bn at the same time last year.
Net inflows in unit trusts rose to £0.6bn, from £0.3bn year-on-year.
Profit before tax for the first half improved to £27.3m, from £20m, while basic earnings per share totalled grew to 36.1p from 25.8p.
Operating income was £179m, which was 3.6% ahead of the prior year.
Rathbone said income in investment management totalled £158.7m in the first six months of 2020, up 2.3% over the same time last year, while the average FTSE 100 index level on quarterly billing dates in 2020 was 5,793, which was a decrease of 22.1% against the 7,436 it recorded in 2019.
Income in unit trusts was £20.3m in the six months ended 30 June, which was an increase of 16% on the £17.5m it reported at the same time in 2019.
Underlying profit before tax totalled £46m, down slightly from £46.6m, with underlying earnings per share coming in at 67.5p, falling from 71.4p.
Rathbone's underlying operating margin was 25.7% for the first half, down from 27% at the end of the first half of 2019, but up from 25.5% at the end of December.
The company's board said it was maintaining its interim dividend at 25p, which it said reflected its confidence in its medium-term prospects, and the strength of its balance sheet.
"Underlying profit margins remained resilient as our business model responded strongly to the challenges of the Covid-19 pandemic whilst also creating opportunities to leverage the advantages of remote working and streamlining procedures," said chief executive officer Paul Stockton.
"We continue to prioritise the safety and well-being of our employees and remain dedicated to delivering a high-quality client service.
"Our strong first half performance is testament to the strength of our brand, our market position and our people."
Stockton said Rathbone's business model had proven to be "resilient, agile and adaptable" throughout the Covid-19 pandemic, with "little to no impact" on business continuity.
"Whilst we expect investment markets to remain volatile and interest rates to remain lower for some time to come, our balance sheet is robust with a strong capital position.
"We are well placed to continue delivering on our organic growth strategy, balancing investment in the business with prevailing market conditions, maintaining strict cost discipline and identifying inorganic growth opportunities that fit our culture."
At 0853 BST, shares in Rathbone Brothers were up 7.81% at 1,634.43p.