Primark sales rise 15% over Xmas as customers hit city centres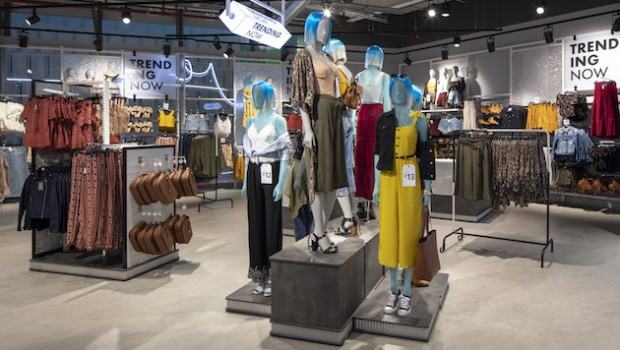 Primark owner Associated British Foods on Tuesday posted a 20% rise in sales during the Christmas period as consumers continued to hunt for bargains amid the cost-of-living crisis and return to city shopping centres.
The company, which also has agriculture, sugar and food ingredients operations, said revenue in the 16 weeks to January 7 rose to £6.7bn, with Primark sales up 18% to £3.1bn as visits to stores rose in large city centres and in retail parks after as they rebounded from Covid lockdowns.
Group full-year expectations remain unchanged. Early trading in the new calendar year had been encouraging but macro-economic headwinds "remain and may weigh on consumer spending in the months ahead", the company said in a trading update.
"We continue to encounter significant cost pressures but inflation has become less volatile and recently some commodity costs have declined. Consumer spending has proven to be more resilient in this trading period than anticipated at the start of the financial year."
"To date, Primark trading has been good in all our markets and was ahead of expectation. We had a very strong Christmas period. We believe our proposition of great quality at affordable prices and attractive store experience is proving increasingly appealing to both existing and new customers."
Primark like-for-like sales in stores worldwide were up 11%. The company plans to open 17 stores this year, including seven in the US and three in France.
The company resisted any moves to offer an online option for customers, leaving it lagging behind more nimble competitors such as Next. However, a new service selling children's items on the internet for pickup in 25 UK stores had gone well while the option to check stock availability in particular stores had led to an 85% leap in website traffic, AB Foods said.
Price increased at its food businesses, which include Kingsmill bread, to recover "significant" input cost inflation were "more evident" this period. AB Foods expects annual aggregate profit at the division to be higher but with a lower margin.
Operating profits at its sugar business was forecast to be broadly in line with last year as a result of a much-reduced UK sugar crop, and for trading at ingredients unit to be better.
"For the full year, our expectation for the group result overall is unchanged with a significant growth in sales, and adjusted operating profit and adjusted earnings per share to be lower than the previous financial year," the company said.
Aarin Chiekrie, equity analyst at Hargreaves Lansdown said ABF's diversified business portfolio sheltered it from economic turbulence, but margins were still under pressure from cost inflation and hiking prices could alienate the core customer base.
"Overall, we're cautiously optimistic about ABF's outlook. In the short-term, jittery customers and inflationary pressures are likely to keep a lid on profits. But longer term, with inflation easing and commodity costs normalising, we think there's plenty of room for ABF to restore margins."
Reporting by Frank Prenesti for Sharecast.com