Polymetal receives mineral resource estimate for Pavlov asset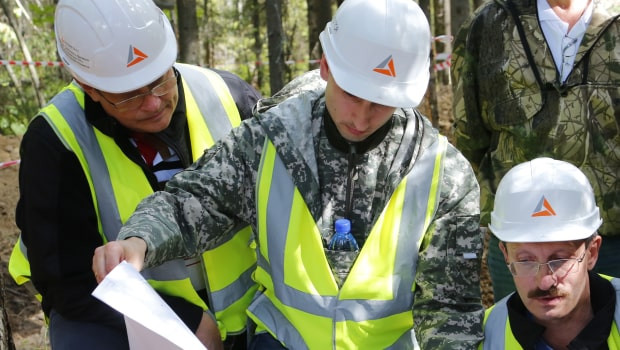 Precious metals mining company Polymetal International said on Thursday that an initial JORC-compliant mineral resource estimate for its Pavlov asset in Russia pointed to as much as 700,000 ounces of gold being on the property.
Polymetal stated an initial open-pit mineral resource estimate on the property outside of Sverdlovsk was comprised of 9.7m tonnes of mineralised material, with an average Au grade of 2.7 grams per tonne.
The FTSE 100-listed firm also noted that the resource estimate was based on data from 142 drill holes with a total length of 14.9km. Total exploration capital costs of the drilling amounted to $4.8m, resulting in an average of $7.0 per ounce of gold resources.
Polymetal added that the deposit was represented by free-milling ore which can be processed at its Voro and Varvara mills.
Chief executive Vitaly Nesis said: "Substantial high-grade open-pit resources at Pavlov demonstrates the success of Polymetal's approach to greenfield exploration. We started from scratch and delivered a six-year LOM extension for Voro for less than $5.0m. The potential for a standalone operation is also high as we continue drilling."
As of 0815 GMT, Polymetal shares had inched up 0.30% at 1,222.19p.