Polymetal holds guidance, says ops unaffected by Russia sanctions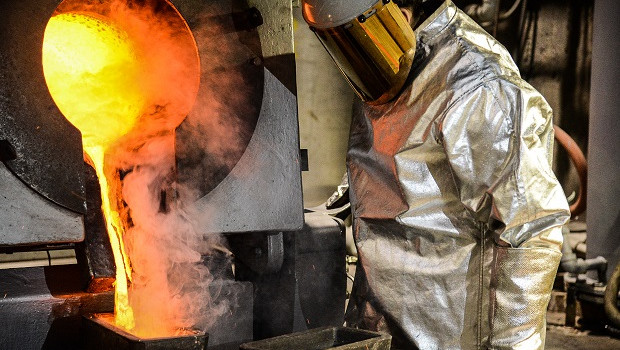 Gold miner Polymetal maintained annual production guidance and said operations in Russia and Kazakhstan continue undisrupted amid sanctions on Moscow for its war with Ukraine.
The company on Wednesday said bullion sales remained unaffected by sanctions on Russia as a result of the country's invasion of Ukraine. Production guidance for 2022 of 1.7 Moz of gold equivalent remained in place.
Polymetal said on Tuesday that it was considering separating its operations in Kazakhstan from its Russian business after its share price plunged, losing 90% of its value at one point, after Russia launched unprovoked attacks on its neighbour.
It confirmed it was "evaluating various options that could maximise shareholder value", sending its shares up by 39.5%.
"Such options include potential modification of asset-holding structure, which would ensure distinct ownership in various jurisdictions in which the company operates," it said.
The Financial Times reported the group was considering demerging its Kazakh business into a separate listed company, which could allow more investors to retain a holding in that business even if shunning the reputationally damaging Russian assets.
In its latest update, Polymetal said Russian sales of gold and silver concentrates were continuing normally to East Asia and Kazakhstan.
"Shipments have been temporarily impacted by the change of freight and logistics service providers, which is likely to result in higher costs," the company said.
"Sales of gold bullion in Russia have been restored to new counterparties on terms consistent with those received earlier. Domestic demand for gold is boosted by local retail investment."
It added that sales of gold bullion in Russia had been restored to new counterparties on terms consistent with those received earlier.
The Central Bank of Russia's decision to buy gold from commercial banks at a fixed price of around $ 1,800/oz was not expected to affect the group's sales price materially as gold continues to be sold at global market price, both for exports and to satisfy physical retail demand.