Persimmon hails robust year despite lockdown restrictions hitting home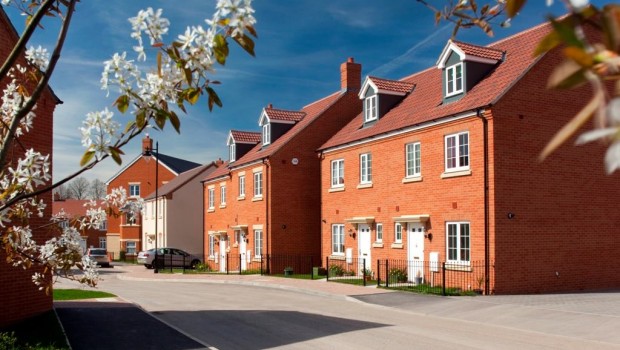 Persimmon hailed a "robust" full-year performance on Wednesday, despite lockdown restrictions contributing to a fall in new house sales.
Updating on trading ahead of final results for the year to 31 December, the blue chip housebuilder said it had completed 13,575 new home sales in 2020, compared to 15,855 a year previously.
Total group revenues also eased marginally, to £3.33bn from £3.65bn, while new housing revenues were £3.13bn, down on 2019's £3.42bn.
However, the average selling price rose to around £230,500 compared to £215,709 in 2019.
Chief executive Dean Finch said: "Against the backdrop of unprecedented challenges of 2020, Persimmon produced a robust performance for the year, as we continued to deliver the new homes the country needs."
During the first national lockdown, which began in March 2020, most construction sites were closed and all estate agents and sales offices were shut, effectively shuttering the UK housing market. However, when lockdown restrictions were eased in the summer, pent-up demand and the government's stamp duty holiday quickly saw the market return.
Persimmon said it had seen a stronger second half, achieving pre-Covid build rates from the end of June 2020 and completing 8,675 new home sales. Demand remained resilient during the last six months of the year, it added, with the average weekly sales rate per site 39% higher than the first half.
Finch added: "The group's strong second-half completions were supported by its advanced build coming into the year, an agile and effective response to the Covid-19 pandemic, and resilient customer demand."
Looking ahead, Persimmon - which is scheduled to publish full-year numbers on 3 March - said its sites were continuing to operate safely and effectively during the latest round of lockdown restrictions.
However, it conceded: "We recognise the elevated risk to the group's planned build programmes, presented by the higher transmission rates of the new variant of the Covid-19 virus."