Paragon Banking reports record profits, confirms new £50m buyback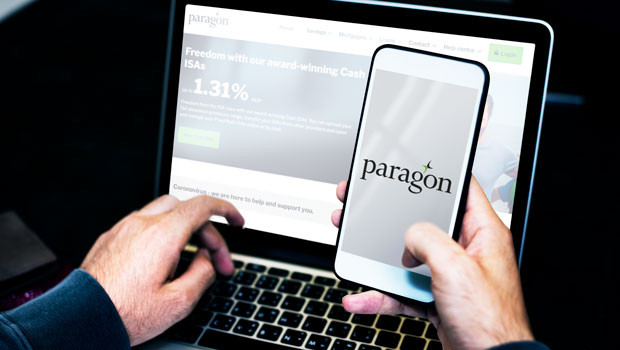 Paragon Banking Group reported record profits in its final results on Tuesday, thanks to strong lending and margin growth, with its underlying profit before tax rising 61.8% to £192.4m.
The FTSE 250 personal lender and mortgage provider said its statutory profit before tax was ahead 80.5% to £213.7m for the 12 months ended 30 September, as its impairment coverage reduced to 49 basis points, from 64 basis points in the 2020 financial year.
Its board put that down to "strong" credit performance, adding that it "broadly maintained" its model overlays.
Reported earnings per share rose 81.1% to 65.2p, and underlying earnings per share were 62.5% firmer at 59.3p.
The board said the full-year dividend would total 26.1p per share, rising from a distribution of 14.4p per share for 2020.
Paragon said its capital ratios remained "strong" after accruing for the dividend, with its CET1 ratio ending the year at 15.4%, compared to 14.3% a year ago.
Its net interest margin came in at 239 basis points, growing from 224 basis points in 2020, while its return on Tangible Equity increased to 16.2% on a statutory basis, and 14.7% on an underlying basis.
Paragon also announced a 2022 share buyback of up to £50m, in addition to the remaining £2.2m from the 2021 buyback.
"We have delivered an outstanding performance in 2021, which is testament to the strength of our operating model, the quality of our customer base and the capability and adaptability of our people," said chief executive officer Nigel Terrington.
"Every lending business in the group has this year made excellent progress, and at over £2.6bn, aggregate new lending now comfortably exceeds pre-pandemic levels.
"We have made huge strides on the funding side, growing retail deposits by 18.4% at attractive rates, and have delivered significant digital improvements as part of the group's cloud-based strategy."
Terrington said the company delivered "strong" earnings growth, allowing it to return an additional £38m through a buyback, as it still ended the year with stronger capital ratios.
"These results validate our longstanding strategy to concentrate on specialist lending markets where we add value for our customers with complex requirements.
"We enter 2022 with strong pipelines at near record levels, improved margins and the capital to continue to invest in and grow our business, as well as deliver additional returns for shareholders via a new buyback programme and materially increasing our full year dividend.
"We remain confident in our outlook and are on track with our plans to become the UK's leading technology-enabled specialist bank."
At 0814 GMT, shares in Paragon Banking Group were up 2.6% at 553p.