Paragon Banking lifts NIM, mortgage lending guidance; shares jump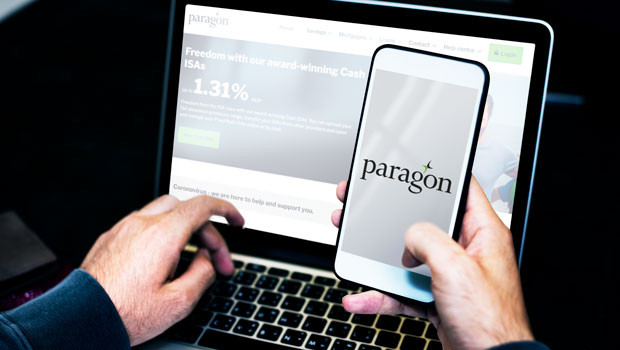 Paragon Banking lifted its full-year guidance for net interest margin and mortgage lending on Tuesday, and increased its buyback programme, sending shares sharply higher.
In its results for the six months to the end of March, the company said underlying profit rose 22.2% to £128.9m, while underlying earnings per share were up 28% to 42.5p.
Statutory pre-tax profit fell 67.7% to £46.4m, reflecting the unwinding of £82.5m of the £191.9m of fair value gains recognised in 2022.
The net interest margin improved to 2.95% form 2.57% in the same period a year earlier.
Paragon said total new lending increased 6.9% to £1.59bn, driving 4.6% year-on-year growth in the loan book. Meanwhile, new mortgage lending was up 19.1% at £0.86bm, with a continued focus on professional landlords, who represented 98.6% of completions in the period.
The company said the results were achieved "despite material market volatility and substantial increases in market interest rates", which opened with the impacts of the September 2022 mini-budget and closed with the repercussions of the collapses of Credit Suisse, Silicon Valley Bank and other US lenders.
Paragon lifted its guidance for 2023. It now expects mortgage lending advances of between £1.75bn and £1.9bn, up from previous guidance of £1.6bn to £1.9bn, while net interest margin is seen increasing to at least 300 basis points, up from guidance of 289 bps.
Guidance for commercial lending advances and operating expenses was unchanged, at £1.1bn to £1.3bn, and circa £170m.
Paragon also announced that it was lifting its share buyback programme from £50m to £100m.
Chief executive Nigel Terrington said: "We are delighted to deliver another strong financial and operational performance, achieving record interim operating profits, alongside robust growth in our loan book."
At 0930 BST, the shares were up 8.2% at 545p.