Ocado launches £500m bond issue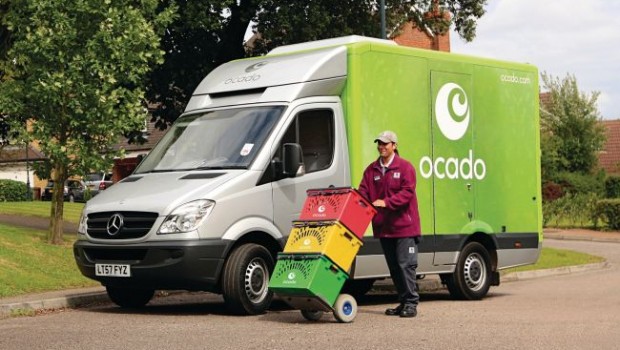 Online grocer Ocado has announced a £500m bond issue to help fund its Ocado Solutions business and for general corporate purposes.
The guaranteed senior unsecured convertible bonds, due 2025, will carry a coupon of between 0.75% and 1.25% a year. They have a conversion price premium of between 40% and 45%.
"The offering enables Ocado Group to diversify its funding sources and capitalise on attractive issuance conditions," it said.
The company also provided a very brief trading update on Ocado Retail. In the 13 weeks to 1 December, retail revenue was expected to have grown between 10% and 11%, with growth in orders including those for Ocado Zoom "slightly higher" than retail revenue growth.
At 1040 GMT, the shares were down 7.5% at 1,225.50p.
Shore Capital said: "What surprises us is the need by Ocado for the capital, which it states largely relates to its Solutions business, reiterating the funds received recently from Marks & Spencer, bearing in mind that it is not so long since the Group undertook a major equity fund raise. What this suggests to us is that Ocado remains very ambitious but also highly cash consumptive. The group simply does not fund its ambitions from anywhere near its operating cash flow after approaching twenty years of trading, which depletes return on capital employed, an important measure of how management earns from its assets.
"Ironically, perhaps, Ocado has announced current retail trading, of 10-11% for the three months to the 1st December 2019. The irony to us is that this is trading from the business that it sold a 50% stake, that is Ocado Retail; broader international trading activity, therefore, appears deminimus."