Network International 2020 revenue comes in ahead of guidance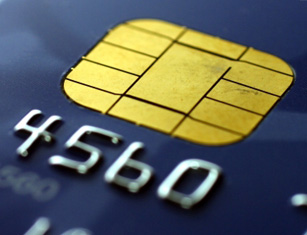 Digital commerce technology company Network International said on Thursday that revenue for 2020 was ahead of guidance, totalling $284m (£207.77m).
It said underlying EBITDA was also expected to be slightly ahead of market expectations.
Fourth quarter total revenue was down 19% year-on-year, although absolute revenues in the final quarter were higher than the third quarter, reflecting the continuing recovery in card and digital transactions across its markets, and "particularly encouraging" trading in December.
Fourth quarter merchant solutions revenue was down 31% year-on-year, with the division exiting 2020 with domestic total processed volume equal to the prior year.
Network International reported "strong" total processed volume growth from online merchants of 68% year-on-year, excluding government and airline online total processed volume, within a directly-acquired volume decline of 18% over the prior year.
In direct total processed volume, domestic volumes were down 3% year-on-year, with the firm seeing a full recovery to 2019 levels as it exited the year.
International volumes were down 61% on the prior year due to tougher comparables, but it did note a "stronger-than-expected" recovery in United Arab Emirates tourism.
It said take rates were lower year-on-year, reflecting the merchant sector mix, the regulatory impact on acquiring fees in Jordan, and higher non-total processed volume-related revenue streams in the prior year.
Fourth quarter issuer solutions revenue was down 13, against a strong comparator in the prior year.
Absolute revenues there were higher than the third quarter, reflecting improving key performance indicators across cards and transactions.
Strong revenue growth for its DPO acquisition continued, with fourth quarter total processed volume growth of over 30% at constant currency.
Network International said its balance sheet remained strong, with the company "comfortably inside" financial covenants.
Its total liquidity position was $325m, comprising $190m in undrawn lending facilities and a cash balance of $135m, excluding the funds raised for the DPO acquisition.
"We continued to see encouraging market trends throughout the final quarter and are pleased to report that we exited the year with positive momentum across all of our business lines," said chief executive officer Simon Haslam.
"In our core market of the United Arab Emirates, domestic direct acquiring total processed volume has fully recovered to 2019 levels, supported by strong e-commerce spending, while international volumes also benefited from a pick-up in tourism over the holiday period."
Haslam said the company's acquisition of DPO was expected to complete in the first quarter, adding that it was "pleasing to see" that business going from strength to strength, with "strong" fourth quarter performance supported by Black Friday trading.
"We have already seen a strong indication of interest from a number of our existing bank customers, for DPO's services, demonstrating both the highly complementary nature of our businesses and our ability to generate anticipated strong revenue synergies.
"DPO remains one of our key future growth accelerators."
Simon Haslam said the long-term structural trends toward digital payment acceptance continued apace, with an acceleration across the Middle East and Africa region.
"Looking ahead, whilst we remain cautious around the development of the pandemic, there are signs of improving consumer spending, underpinning our confidence in our ability to take advantage of the exciting opportunities on offer in the world's most underpenetrated markets."
At 0858 GMT, shares in Network International Holdings were down 1.27% at 342.2p.