Nelson Peltz's Trian builds 5.98% stake in Ferguson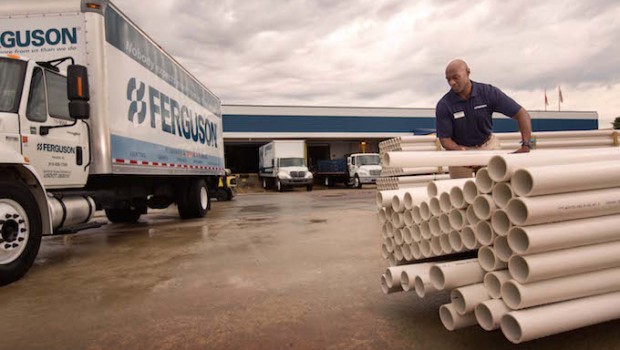 Funds controlled by Trian Fund Management have amassed a 5.98% stake in plumbers' merchant Ferguson.
In a statement, Trian, which was founded by billionaire investor Nelson Peltz, Peter May and Ed Garden, described Ferguson as an "attractive" business, pointing out that it was trading at a discount to its US peers.
The fund manager also indicated that it had contacted Ferguson's management and that it "looks forward to working with them to explore and implement initiatives that it believes can create long-term shareholder value."
As of 12 June, Trian had invested roughly £250m in Ferguson, purchasing the shares at an average cost of 5,285p.
Two days before, Trian had notified Ferguson that funds managed by it had taken a 5.14% stake in the company.
Trian was not alone in its views on Ferguson, overnight analysts at Jefferies highlighed how despite prospects for the firm to "consistently deliver growth ahead of its peers", and the fact that many of its competitors served the same market, at 13.0 times' Jefferies's estimate for the company's profits over the next year, the shares were trading at a price-to-earnings discount of approximately 20-25% in comparison to their US rivals'.
"Additionally, even after the surprise share buyback of 3Q19, we think the conservative balance sheet suggests scope for more," they said.
"[It is] our view that Ferguson's conservative leverage and robust cash generation underpin its ability to do both M&A and extra cash returns (the current financial year is set for an above-average level of M&A)."
As of 0836 BST, shares of Ferguson were climbing by 6.06% to 5,632.0p.