Moonpig backs FY guidance; to focus on greeting card sales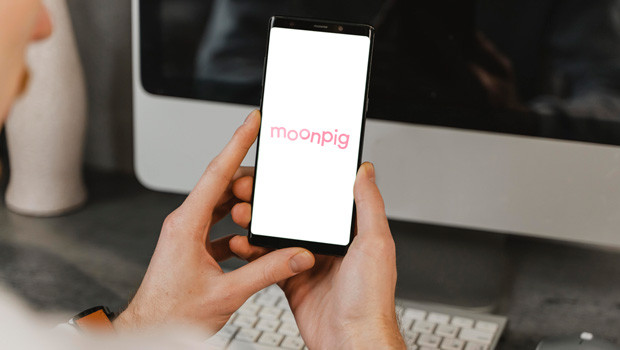 Online card and gift retailer Moonpig said on Tuesday that overall trading has been in line with its expectations as it reiterated its full-year guidance and announced that it will go back to focusing on greeting cards.
In an update on the current financial year beginning 1 May to date ahead of its annual meeting, the company said that in the current economic environment, it has prioritised greeting card sales, which have a demonstrable track record of being resilient across the cycle. It intends to continue this focus for the remainder of FY23.
Moonpig said average order values have risen year-on-year, supported in particular by cards, and margin trends remain resilient in the absence of any significant pressure from input cost inflation.
As previously indicated, the business is expected to return to pre-Covid seasonality. Taking into account consolidation of the experiences division from 13 July onwards, Moonpig expects between 58% and 60% of revenue to arise in the second half of the financial year.
"This seasonality is supported by a planned increase in the concentration of resources around our peak trading periods and by the expected impact of software engineers becoming available for the development of new revenue-generating functionality following the successful migration of Greetz onto the Moonpig technology platform in September 2022," it said.
It also expects a return to the typical seasonality of adjusted EBITDA margin rate, which will be weighted towards the second half and "driven by the inherent operating leverage in the business".
Chief executive Nickyl Raithatha said: "Moonpig Group's trading remains resilient and we are confident that full year revenue will be approximately double the level achieved three years ago. The group continues to offer a powerful and unique combination of leading market positions, strong customer retention, high profit margins and robust cash generation.
"Against the current macroeconomic backdrop, our continued performance reflects the strength of our data-led business model and the long-term opportunities in our markets. Following the acquisition of the experiences division and the successful migration of Greetz onto our central technology platform, we look to the future with confidence as we execute on our strategy to capture the secular shift in our markets from offline to online."
At 1600 BST, the shares were down 7.8% at 184.50p, having fallen to as low as 173.10p earlier in the day.
Russ Mould, investment director at AJ Bell, said: "While it is sticking with existing guidance for now, news it is retrenching to focus on card sales - rather than the little extras like chocolates and gifts which provide useful ancillary revenue - and a return to the seasonality seen pre-Covid aren't messages engineered to enthuse shareholders."
Susannah Streeter, senior investment and markets analyst at Hargreaves Lansdown, said: "Moonpig's shares have come down to earth with a bump as investors fret about the potential squeeze on sales, even though the company says it's still on track for its full-year target. The company expects between 58% and 60% of revenue to arise in the second half the financial year, but there is a worry that this could be wishful thinking.
"Many more shoppers are expected to tighten their purse strings over the coming months and search for bargains as household bills mount. Scouting for cheaper cards and gifts are likely to be a priority for many people, rather than splashing the cash on personalised items. The decision to prioritise cards over other product ranges also seems to have knocked investor confidence, given that add-on purchases and expanded product ranges were considered to be big drivers for growth. But it seems Moonpig is battening down the hatches and focusing on its more resilient lines, to try and cope with the clouded outlook ahead."