Micro Focus shares slump as it swings to interim loss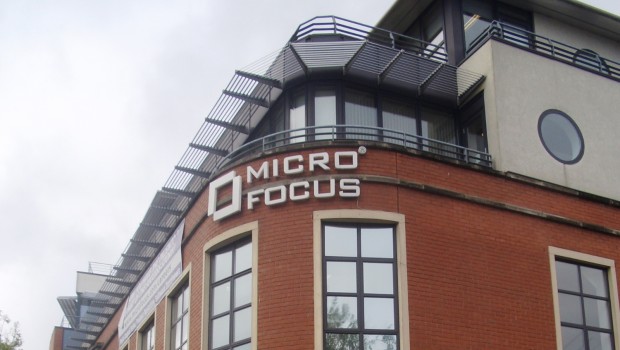 Shares of Micro Focus slumped on Tuesday after the software company said it swung to an interim loss as it recorded a goodwill impairment charge related to the Covid-19 outbreak and struck a cautious note on the outlook.
In the six months to the end of April, it swung to a loss of $1.03bn from a profit of $1.40bn in the same period a year ago as it recorded a goodwill impairment charge of $922.2m "attributable to the increased economic uncertainty as a result of Covid-19".
Revenue fell 12.2% to £1.5bn. Micro Focus said this was consistent with the guidance given at its full-year results in February and in its coronavirus update in March. Covid-19 led to delays in buying behaviours with customers in April and reduced revenue by at least 2%, it said.
"Despite the resilience of Micro Focus' customer proposition and financial model, the ultimate impact on the global economy of the Covid-19 pandemic remains unclear, as does the timing and extent to which that impact flows through into customer spending plans on enterprise software," the company said. "Our current assumption is macro-economic conditions are unlikely to improve in the second half of the financial year. As a minimum, we continue to believe it appropriate to be prepared for further disruption to our new sales activity and timing pressure on renewals.
"The group's diversified and recurring revenue base and our highly cash generative business model represent solid foundations from which to execute any additional actions required in the event the pandemic has a prolonged impact on trading performance."
At 1330 BST, the shares were down 15.3% at 371.74p.