Mediclinic profits fall as SA business hit by Covid crisis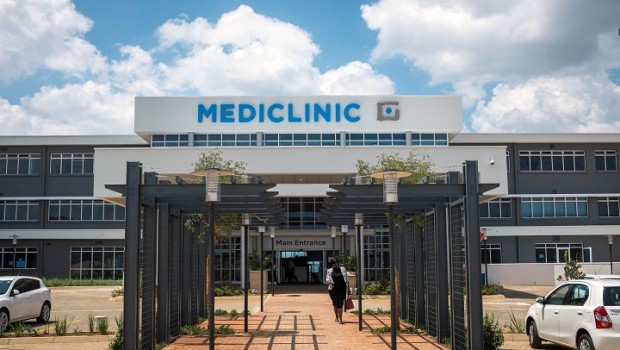 Private hospital group Mediclinic reported a slump in first-half profits on Thursday as its South African division took a hit from the coronavirus pandemic.
First-half adjusted operating profit fell 54% to £66m, while pre-tax profit slid to £17m from £111m in the same period a year ago. Overall revenue was down 7% to £1.41bn.
Mediclinic, which operates in Switzerland, South Africa and the UAE, said the operating performance of its SA division was "significantly impacted" by the Covid crisis in the first half.
South Africa implemented lockdown measures on 27 March and Mediclinic suspended elective procedures and closed standalone day case clinics to focus all of its available resources on the pandemic.
"The Covid-19 related restrictions were relaxed on 1 May 2020 resulting in a strong initial recovery in surgical patient volumes and occupancy through to June 2020," the company said. "From June 2020 onwards, Covid-19 patient volumes rapidly increased across the region in line with the initial wave of the pandemic. This curtailed the division's ability to return to offering its full range of services despite the easing of lockdown measures and restrictions."
As a result, the South African business saw revenues drop 19% during the half.
Chief executive officer Dr Ronnie van der Merwe said: "We saw trading rebound from May 2020, particularly in Switzerland and the United Arab Emirates, as the initial peak of the pandemic passed. In Southern Africa, the recovery has been more gradual due to the timing of the initial peak and the larger volumes of Covid-19 patients Mediclinic has treated."