Mediclinic first-half revenues rise as patients return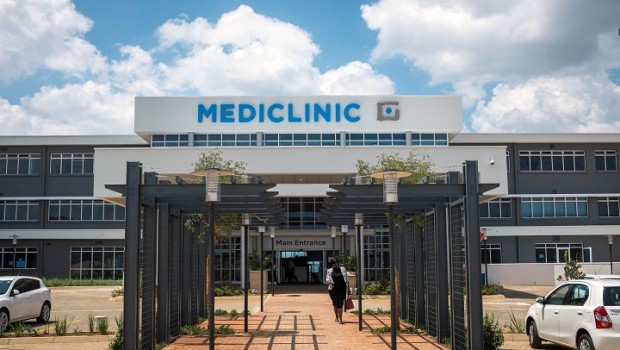 Private healthcare provider Mediclinic on Friday reported a rise in first-half revenue driven by a rise in patient activity across its three divisions.
The company said revenue rose to £1.58bn in the six months to September 30, from £1.41bn a year ago. Core earnings margin recovered to 15.5%, up from 12.1%.
"Effective cost base management is an ongoing group priority, including the current impact of Covid-19-related costs. Various initiatives have been established to support the return towards pre-Covid-19 profitability at all divisions," the company said.
Chief Executive Ronnie van der Merwe said Mediclinic's South Africa unit continued to treat large numbers of coronavirus patients while addressing urgent and elective non-coronavirus care, and said it is observing positive trends in non-coronavirus activity as the country moved out of the third wave.
"The strong first-half delivered by Mediclinic Middle East, combined with a robust performance at Hirslanden in Switzerland, positions us well heading into the second-half of the year," he added.