Marston's forms brewing JV with Carlsberg UK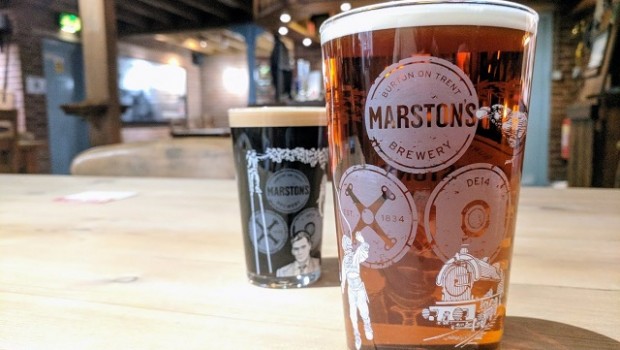 Marston's has formed a new joint venture partnership with Carlsberg UK to create a "best-in-class, brand-led UK brewer of scale" worth around £780m.
The FTSE 250 brewer and pub operator said on Friday that the deal values its brewing business at up to £580m and the Carlsberg UK brewing business at £200.
Under the terms of the agreement, Marston's will receive a 40% stake in Carlsberg Marston's Brewing Company, and a cash equalisation payment of up to £273m. Marston's said it will focus on its pub and accommodation business while retaining its stake in "a larger, more attractive brewing business".
The deal is expected to completed in the third quarter, subject to shareholder approval and competition clearance.
Marston's chief executive Ralph Findlay said: "This new partnership acknowledges Marston's strategy, position and consistent outperformance against the UK beer market, realising value for shareholders today, whilst retaining an interest in the future upside of the combined entity.
"Marston's strong heritage, extensive distribution platform and established reputation for brewing and logistics excellence, together with Carlsberg UK's values, long history in beer, brand portfolio and scale, combine the best attributes of both to create a compelling beer business with an outstanding portfolio of global and local beer brands, proven brewing expertise, strong distribution network and wholesale opportunity."
At 1455 BST, the shares were up 34% at 43.60p.
RBC Capital Markets said: "In our view, this will go a long way to provide confidence in its liquidity and to survive the Covid-19 crisis without a capital raise."