LXi hikes interim dividend despite valuation slide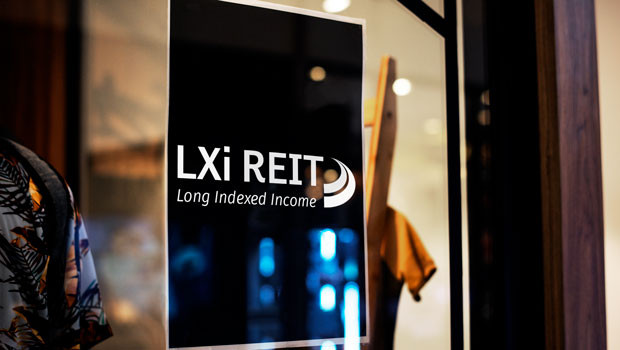 LXi REIT declared a total half-year dividend of 3.15p in its interim results on Thursday, up 5% over the prior six months.
The FTSE 250 real estate investment trust said its total net tangible asset return for the period ended 30 September was 0.1%, down from 9% a year prior.
Since its initial public offering, the group said it had delivered an annualised total accounting return of 10.1% per annum compounded, "well ahead" of its 8% medium-term target.
EPRA earnings per share came in at 3.6p, and adjusted cash earnings per share were 3.1p for the period, up from 2.6p and representing full dividend cover for the half-year.
The current run rate was "materially higher" than those figures, given the period only included two months of merger efficiencies and benefits, reflected deployment of a "significant" capital raise, and did not include the earnings-accretive 'income strip' sale which completed following the end of the period.
LXi's portfolio was independently valued at £3.66bn, reflecting a six-month like-for-like change of -1.4%.
The movement reflected an outward yield shift of 40-basis points to 4.9% as at 30 September, from 4.5% at the end of March, offset by 2.5% like-for-like rental growth.
Its net assets increased 88.2% to £2.45bn, which the board said was primarily driven by the share-for-share element of the merger with Secure Income REIT.
The firm's EPRA net tangible assets per share, excluding the dividend, slipped to 139.7p from 142.6p, reflecting a half-year decline in value of 2.0%, primarily driven by yield expansion across certain property sectors in response to wider economic conditions and the costs associated with the merger, which represented less-than-1% of the combined portfolio value offset by the value generated by the Merlin 'income strip' sale.
Pro forma net loan-to-value was 33%, up from 22%, with "significant headroom" to the company's medium-term borrowing policy cap of 40%, and "substantial" covenant headroom.
LXi said it remained committed to a conservative medium-term loan-to-value target of 30%.
"This year's merger between LXi and Secure Income REIT has been truly transformational for the group," said chairman Cyrus Ardalan.
"The merger has significantly enhanced the scale of our operation.
"It has also strengthened the defensive characteristics of our portfolio, positioning us well to navigate the economic headwinds the UK now faces."
Additionally, Ardalan said the company had achieved "significant" cost savings from the merger, which would be visible in the full-year results.
"Geopolitical uncertainty and soaring inflation have resulted in volatile markets - interest rates continue to rise, and the economy is projected to enter a recession.
"I am, however, comforted by the group's defensive portfolio with diversified and very long-let assets, high quality tenant operators and resilient sub-sectors that are non-discretionary or 'trade down' alternatives.
"Our inflation-protected rents and very long leases are already showing their defensive qualities."
As a result, Cyrus Ardalan noted that rental growth had largely offset the negative movement in portfolio valuations, to deliver a neutral total return for the half-year.
"In the months ahead we will be focusing on a number of important initiatives.
"We are in the process of refinancing our shorter-term debt to provide stakeholders with longer-term certainty and to underwrite our progressive dividend policy.
"We plan to recycle capital through selective disposals to reduce leverage or to capitalise on opportunistic purchases."
Finally, Ardalan said it aimed to generate and protect value for shareholders through accretive asset management initiatives.
"I am confident in our ability to deliver on these objectives in the near-term and that we are well placed to continue to generate attractive risk-adjusted returns with inflation protection for our shareholders."
At 1113 GMT, shares in LXi REIT were down 0.77% at 124.44p.
Reporting by Josh White for Sharecast.com.