LLoyds Q3 profit hit by PPI claims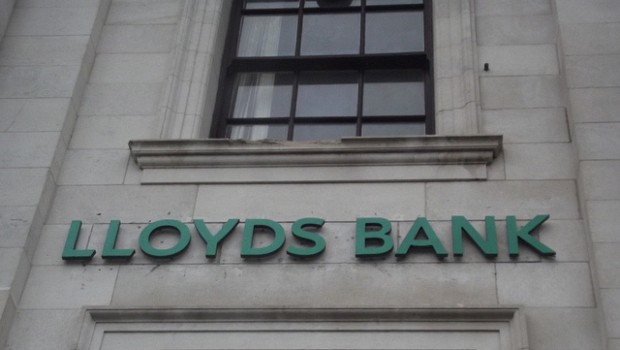 Lloyds Banking Group reported a slump in third-quarter profits on Thursday as it took a £1.8bn hit from payment protection insurance claims.
In the three months to 30 September, statutory pre-tax profit fell to £50m from £1.8bn in the third quarter of last year and from £1.3bn in the second quarter of this year. Analysts had been expecting a pre-tax profit of £163m.
The bank's PPI provision for the quarter was at the top end of its September guidance of between £1.6bn and £1.8bn.
Revenue, meanwhile, declined 6% on the year to £4.2bn, also coming in short of expectations as analysts had pencilled in £4.3bn.
Chief executive Antonio Horta-Osorio said: "In the first nine months of 2019 we have made strong strategic progress and delivered solid financial performance in a challenging external environment. I am disappointed that our statutory result was significantly impacted by the additional PPI charge in the third quarter, driven by an unprecedented level of PPI information requests received in August.
"However, our performance continues to demonstrate the resilience of our customer franchise and business model, the strength of our balance sheet and that our strategy is the right one in this environment."
Lloyds also announced that chief operating officer Juan Colombas plans to retire in July 2020.
Colombas joined the bank in 2011 as chief risk officer. LLoyds said "he played a critical role in helping the group determine its strategy in the wake of the financial crisis and, in particular, the restructuring of its balance sheet to ensure it would move forward with secure foundations".
Succession plans for his current executive responsibilities will be announced in due course, Lloyds said.
At 0950 GMT, the shares were down 2.5% at 56.19p.
Russ Mould, investment director at AJ Bell, said: "The banks must be cursing our habit in the UK of leaving things to the last minute as Lloyds becomes the latest name in the sector to be hit by a wave of late payment protection insurance (PPI) claims ahead of an August deadline. The monster provision for PPI spooked investors on Halloween as it virtually wiped out third quarter profit.
"At least this trend is consistent with its peers and the company's net interest margin – a key measure of profitability and an area of concern for the market - held up better than had been feared. The company also beat forecasts on costs.
"That's where the good news stops; revenue, unaffected by the PPI charge, was below expectations - and the company also took a 'single large corporate charge' which some have speculated could be related to Thomas Cook's collapse.
"Unsurprisingly the company blamed the challenging UK backdrop for the pressure on its income and having rallied on hopes of Brexit resolution, the shares may now drift as we head towards a December election.
"The destiny of Brexit has two big impacts on domestic banks like Lloyds, most obviously on how it affects business and consumer confidence as well the level of bad debts.
"But also in how it influences the future direction of interest rates which are a key determining factor in banks' profitability."