Lloyds Q1 46% profit jump beats expectations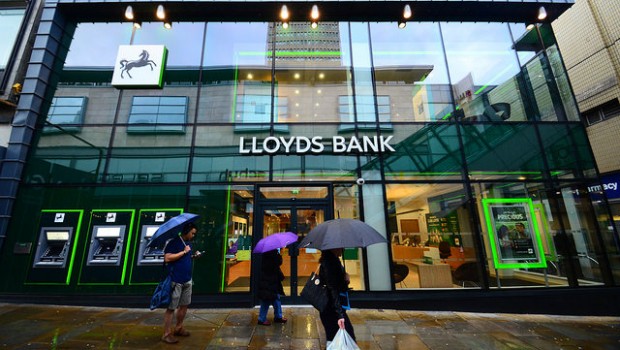 Lloyds Bank became the latest UK lender to beat quarterly profits forecasts as earnings surged on the back of higher interest rates, although deposits fell sharply.
The bank on Wednesday posted first-quarter pre-tax profit of £2.26bn, up 46% and better than the £1.95bn average of analyst forecasts. Net income, generated after deposit payouts, rose 15% to £4.7b
Customer deposits fell by £2.2bn to £473.1bn, including a reduction in retail current account balances of £3.5bn, partly driven by seasonal customer outflows, including tax payments, higher spend and a more competitive market, Lloyds said.
Lloyds increased bad loan provisions to £243m provision to cover potential losses after reporting a "modest" rises in arrears, mainly in commercial banking loans and mortgages. This compared with the £177m set aside in the same period a year ago but below the £356m forecast by analysts.
Matt Britzman, equity analyst at Hargreaves Lansdown said: "Lloyds is a good barometer for the overall health of the UK consumer and its smaller businesses, and they're proving remarkably resilient in the face of mounting cost pressures. Some pockets of the loan portfolio saw an increase in arrears, but overall, levels remain at or below pre-pandemic levels across the board."
However, he warned that "things are likely to get tougher from here, arguably more so for banks like Lloyds with high-interest rate sensitivity, but the group remains on track to deliver one of the higher return on tangible equity levels in the field, and if rates can remain elevated, Lloyds will be here to reap the rewards".
Reporting by Frank Prenesti for Sharecast.com