Liontrust shares jump as GAM bid looks set to fail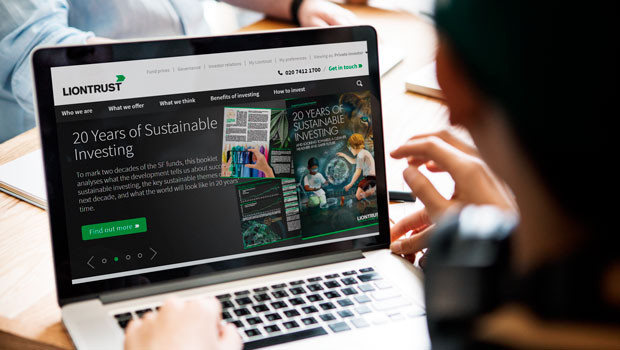 Liontrust Asset Management announced on Thursday that its takeover bid for GAM Holding had likely failed.
The company said that by 23 August, it had received tenders representing 33.45% of the GAM shares available for the offer - short of the required minimum acceptance level set by Liontrust for the transaction to proceed.
Given the current preliminary findings, the board said the offer was not expected to meet the minimum acceptance level set by Liontrust.
Unless there was a notable discrepancy between the provisional and the definitive interim result that fulfilled the minimum acceptance criteria, Liontrust said it was likely to announce the offer as unsuccessful on 29 August.
"Liontrust made a full and fair offer for GAM, which reflected the financial reality of the business and would have provided a certain and sustainable solution," said chief executive officer John Ions.
The firm also confirmed its commitment to its progressive dividend policy, aiming for a yearly dividend of at least 72p per share.
Analysts at Numis said the deal would have been a value-destructive one from a Liontrust perspective, noting that the share price had lost around 37% of its value since before the GAM rumours emerged, although some of that was due to weaker than expected trading of the existing business.
"In theory therefore, this result should be a positive one to the Liontrust share price. Based on our existing modelling, we will need to explicitly remove the -158p per share which we calculated as the net value destruction from proceeding with the deal.
"We will however need to factor in the incremental costs incurred of -£9m [or] -14p per share, as disclosed by Liontrust today."
However, Numis said there was also the matter to consider of how recoverable the -£18m, or -28p per share, loan to GAM already made would be, as well as the subjective issue of any attrition of Liontrust management credibility from the failed deal, including whether there was any regulatory impact from the allegations made of improper conduct in recent days.
"It also remains to be seen whether there will be any temporary or lasting damage that has been done to the Liontrust brand as a result of this debacle.
"Our current thinking is that this all would probably imply a net increase in our valuation of below 100p per share all things considered and all else equal.
"We note that this back-of-the-envelope estimate is subject to change based on further and more detailed analysis in due course."
"Whilst we think the shares could enjoy a minor relief rally today to reverse some losses incurred since the deal was announced, we think it is highly unlikely that the full share price losses will be significantly recovered any time soon.
"We would continue to avoid the shares."
At 0847 BST, shares in Liontrust Asset Management were up 10.12% at 664p.
Reporting by Josh White for Sharecast.com.