Land Securities to update BlackRock on Bonham Carter workload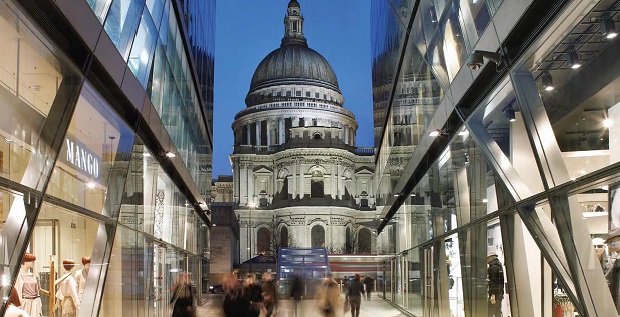 Land Securities said it would keep BlackRock updated on the workload of director Edward Bonham Carter after the world'[s biggest asset manager voted against him at the company's annual general meeting.
At Land Securities' AGM in July more than 20% of shareholder votes failed to back Bonham Carter's re-election to the board as senior independent director because of concerns that he had too many senior jobs.
The commercial property company said Bonham Carter, who is the brother of actor Helena Bonham Carter, had the maximum number of extra jobs according to proxy adviser ISS's guidelines and that other advisers and investors had tougher rules.
After the AGM, Land Securities worked out that BlackRock, which owns 11% of the company's shares, had cast most of the votes against Bonham Carter. BlackRock told the company it thought Bonham Carter was "overboarded".
At the time, Bonham Carter was vice chairman of Jupiter Asset Management and on the boards of ITV and Land Securities. Since then Bonham Carter has said he will step down as Jupiter's vice chairman to concentrate on stewardship and corporate responsibility at the fund manager.
Land Securities said: "The company has agreed that it will keep BlackRock informed of any further changes to Mr Bonham Carter's responsibilities during the year and will engage with BlackRock and other shareholders ahead of the 2021 AGM."
Bonham Carter attended all of Land Securities' board meetings in the last financial year and spent lots of time over four months in appointing a new chief executive, the company said. The company's website says Bonham Carter is also on the board of the Investor Forum and holds three other posts.
"The board believes that Mr Bonham Carter brings significant experience to the board and its committees and continues to be in a position to dedicate sufficient time to discharge his duties and responsibilities as a member of the board and senior independent director," Land Securities said.
The UK's governance code requires companies to consult with investors if an AGM resolution is opposed by at least 20% of votes. The company has six months to publish an update and then has to provide a final summary in the next annual report.
Investors have been keeping a closer eye on overstretched board members. Reach, the publisher of the Daily Mirror, defended non-executive director Steve Hatch in November after shareholders revolted over him missing four of 11 board meetings.