KAZ Minerals posts rise in full-year sales on the back of higher commodity prices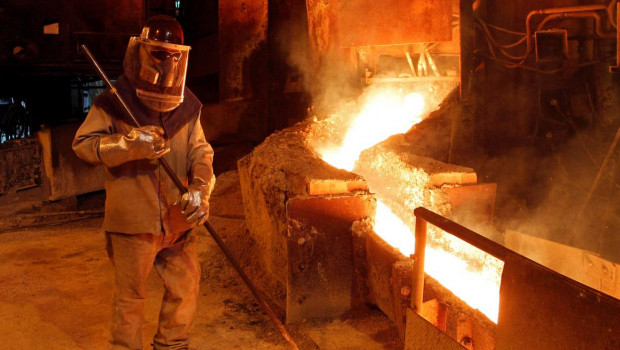 KAZ Minerals reported modest full-year topline growth on the back of higher commodity prices, which more than offset lower output and sales volumes.
For the 12 months to 31 December, the Kazhakstan-focused copper miner posted a 5.4% drop in copper sales to 300,000 kilo tonnes alongside a 2.3% dip in production of the industrial ore to 306,000 kt.
The miner also reported a 9% decline in gold sales to 205,000 oz., although that was higher than its own output of 196,000 oz., with the latter down as well in comparison to the year before, by 2.5%.
Earnings before interest, taxes, depreciation and amortisation nevertheless improved from $1.36bn to $1.43bn, for an EBITDA margin of 61%, up from 60% in the year before.
Net cash flows from operating activities also improved, from $512m to $807m.
The company also benefitted from lower costs, recording a first quartile net cash cost of 64 cents, down from 77 cents in 2019.
Driving costs lower was weakness in the Kazhak currency, the tenge, and strong by-product revenues, which combined offset the hit from lower sales volumes and additional costs for Covid-19.
Net debt during the period reduced by $158m to $2.6bn.
No final dividend was declared on account of the all-cash recommended offer tabled by Nova Resources B.V. on 28 October that valued Kaz Minerals's equity at £3bn or 640.0p a share.
Kaz Minerals's shares finished the Thursday session 0.8% higher to 853.2p.