Informa rallies on plan for division sale, special dividend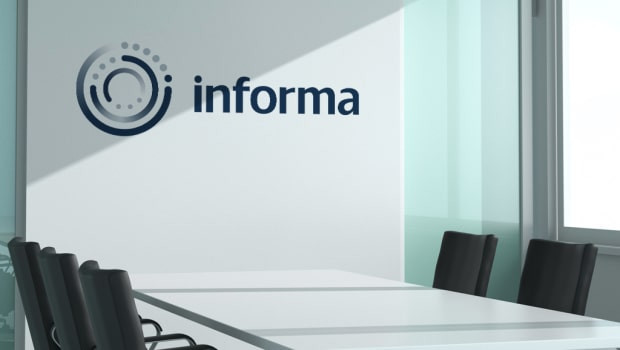 Informa surged on Tuesday as investors welcomed a plan to sell its data and research business, Informa Intelligence.
The company outlined a three-year programme, with the ambition to create a more focused, higher growth business.
Chief executive officer Stephen A. Carter said: "Today we are announcing Informa's growth and acceleration plan for the next three years, which commits the group to faster growth and increased investment in the two markets where we have leading brands and leadership positions of scale: Academic Markets and B2B Markets.
"As part of this investment and growth strategy we are starting a process to divest our portfolio of high quality, high performing brands in Informa Intelligence, thereby unlocking value and providing the funds to further strengthen our position in our two growth markets."
Carter said that by concentrating on these growth markets, the company will expand its Academic and Events businesses at pace through focused investment, accelerated digital growth and targeted acquisitions.
Subject to the sale, Informa will return £1bn to shareholders with a share buyback program and special dividend.
The news cheered investors and by 1250 GMT, the shares had shot up 7.1% to 514p.
Informa said it plans to return group revenues above 2019 levels by 2024, whilst returning "significant capital" to shareholders in 2022.